After months of waiting, I finally got my hands on the Godox LC500 LED Light Stick! Let me tell you why this is a handy little lighting tool for the Indian Wedding Photography scene! Indian Weddings being so chaotic, I prefer quick uncomplicated lighting setups and LC500 fits the bill.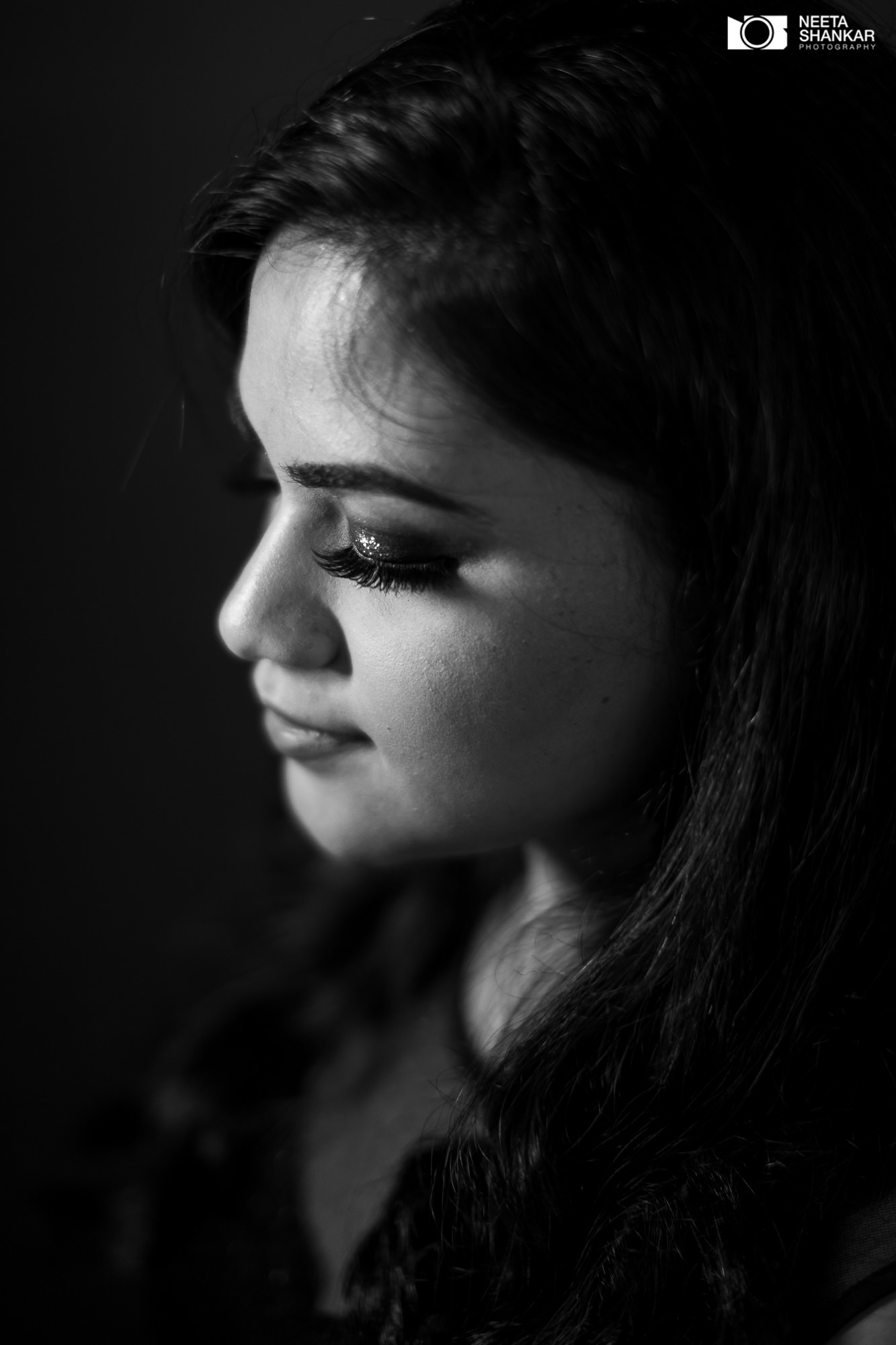 The LC500 LED Light Stick is an easy-to-setup light wand with 516 LEDs and 80W performance (around 1200 lux). It can be handheld or connected to a light stand. It is sturdily built but lightweight and portable. It has 2 panels of 258 LEDs on either side with one being cool (daylight/5600K balanced) and the other being warm (tungsten/3300K balanced). Most LED lights available in the market have bi-color LEDs mixed in the same panel. For maximum brightness in such lights, one has to mix both warm and cool LEDs. But for someone like me who prefers to shoot daylight balanced, that is not a great option. That's where the LC500 has a huge advantage since it has two different panels of LEDs for warm and cool temperatures. This maximizes the light output on each side making it a powerful light product!
The LEDs have a high CRI (Colour Rendition Index) of above 95 which makes it pretty helpful in accurately reproducing the colors. From my experience in using the LC500 over the last few days, I found that the tungsten balanced side is slightly more accurate than the daylight balanced side. I shot with the warm side by setting my camera WB to 3300k and the skin tones look just right. I typically shoot daylight balanced (5600K) most often and with LC500 I got the skin tones right around 4800K as opposed to 5600k. But luckily, there was no shift in tint at all because I find that tint shift is a lot harder to correct. So, I am happy with the colors rendered by this light. (In case you missed setting the right white balance in camera, it's a quick change in LR if you are shooting raw; change the pictures shot with the warm side of LC500 to 3300K and the cool side to around 4500K – 5000K depending on your judgement.)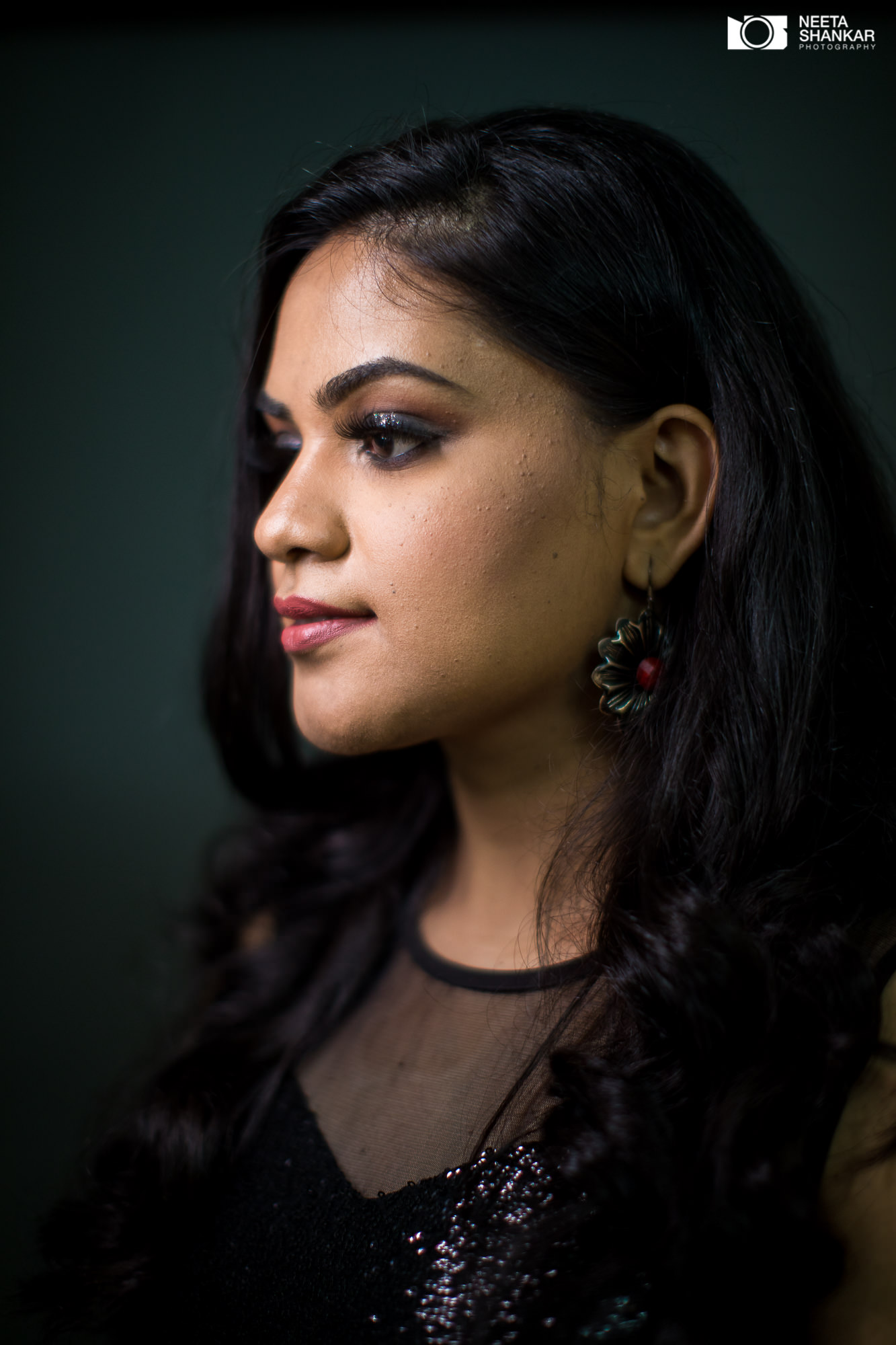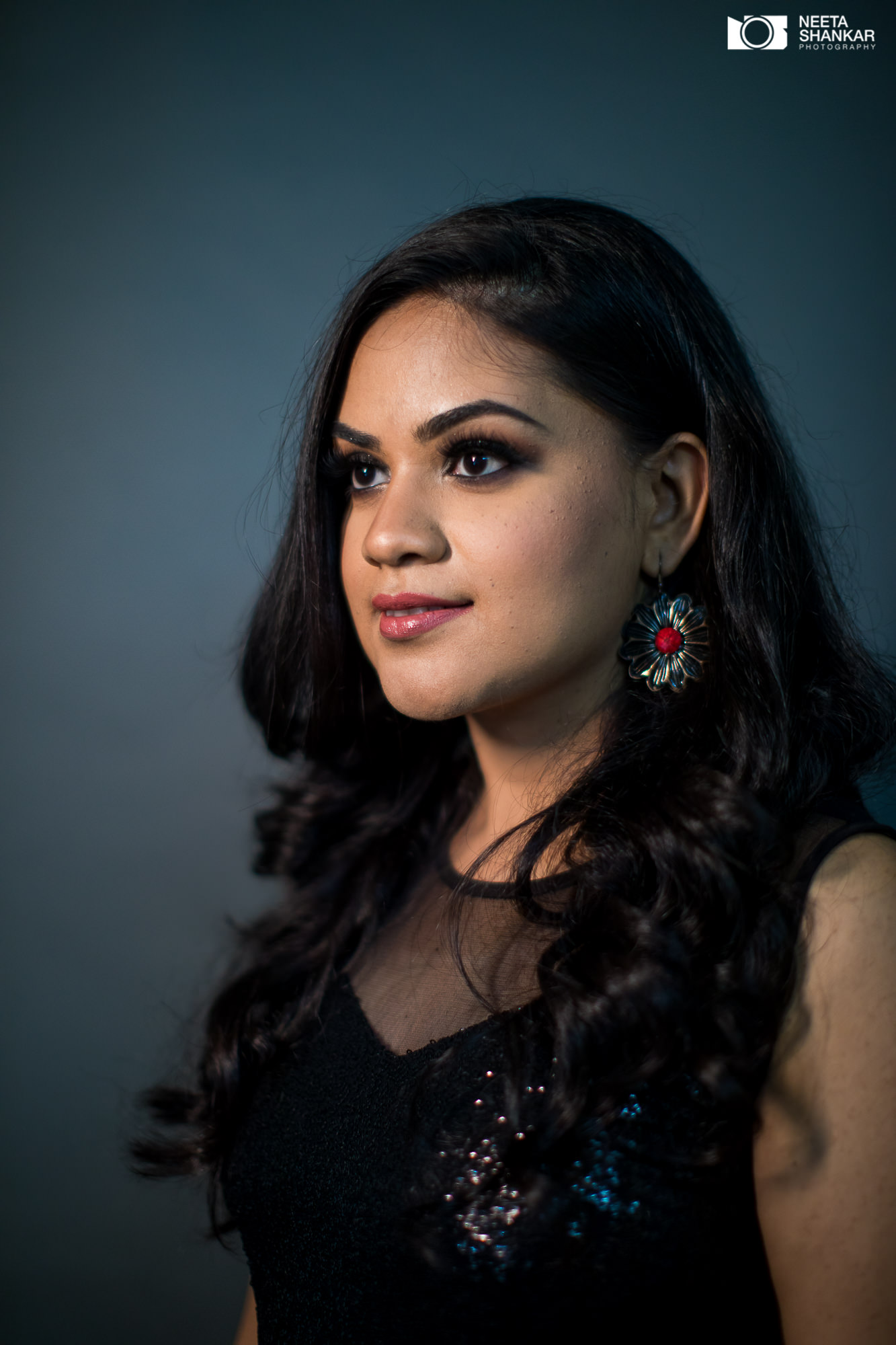 The LED stick has the +/- buttons to increase/decrease power from 10 to 100 percent, a mode button to switch between warm and cool side and a channel/group button to pair with the included remote. Long pressing +/- buttons changes the power in increments of 10, so going from 10% to 100% is a quick matter of secs. It comes in a padded case which has the charger, Godox's universal remote controller, and a barn door attachment. Barn doors allow the light to be shaped to a good degree. It certainly helps when you're stuck in a portrait session with a creative block so you can just play with the light falling on your subject and create dramatic low-key lighting for some quick creative shots! Remote helps in turning the power on/off, controlling the intensity & white balance. If you use more than one of these lights, including the other LED lights from Godox, you can set them up over different groups (but paired over the same channel) and control the light power separately on each.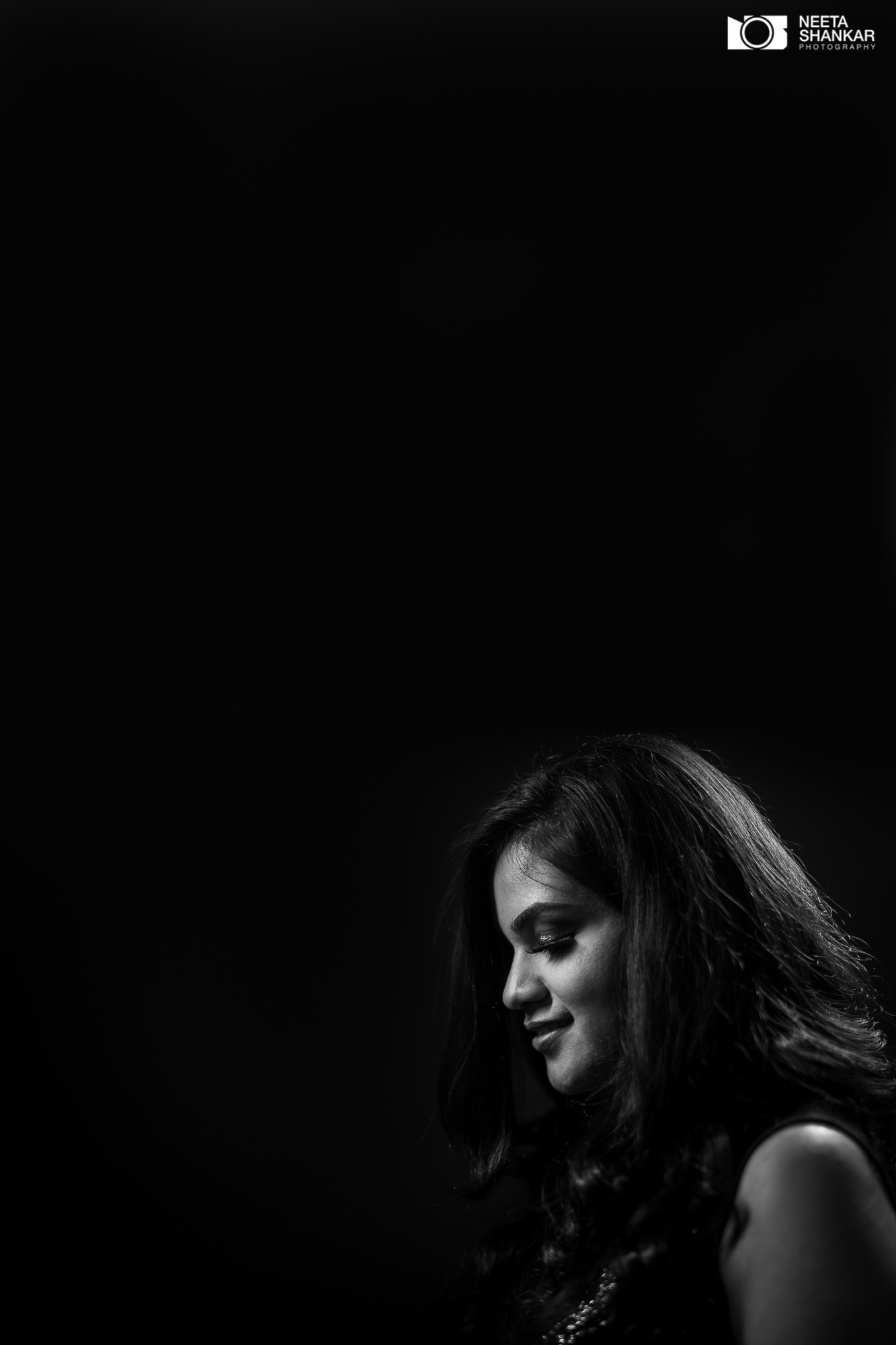 The LC500 light stick has a built-in Li-Ion battery which lasts around 2 hours on a full charge at full power. The battery takes approximately 2.5 hours to charge. But the best part is you can use it when its connected to the AC mains as well in case you want to use it without interruption for recording videos etc which is a big plus for me!
Cons:
If I have to pick faults, a few small cons I noticed are that since the remote included is a universal remote, it lacks certain features specific to this model. For example, in the remote (unlike the light stick), you can't increase the light output at 10% increments; it only increases at 1% increment. Also, to switch from the warm side to cool, the light stick has a dedicated button. Whereas on the remote, you have to dial the temperature all the way from 3300k to 5600k. This remote is more meant for LED lights with a single panel of mixed warm and cool LEDs. Hopefully, Godox will release a remote specifically for this light stick in future.
Secondly, the barn doors are a genius addition to the light stick but maybe if they could rotate smoothly to the other side for better flexibility during stressful shoots, it would be just amazing! When the barn doors have to be detached and rotated to be attached on the opposite side of the panel, the thin grooves provided makes it not so quick. It takes me a while every time to find that alignment groove without any markings provided. Probably something that needs to be improved in the design of the 2nd version of the light stick. I also wish Godox had included a bracket for the light stand like they do with AD200. It would have helped to position the light when using it on a stand. You will have to buy this separately as of now. I use the one that came with my AD200. These are the only small insignificant cons in an otherwise multi-functional, flexible and versatile product.
Results from the test shoot
In a quick Portrait shoot to test this light out, I used the light stick as the key light to shoot the model in my studio. I was pretty happy with the light quality and the light falloff. I also used it to create low-key shots by controlling the spread of light with the help of the barn doors. In some shots, to fill the shadows, I used a simple 5-in-1 reflector and that worked really well as you can see below. I even added a second light stick as the hair light. We even experimented with Magmod Magbeam pattern (on Godox v860ii flash) for the background and some Magmod Mag-gels as well.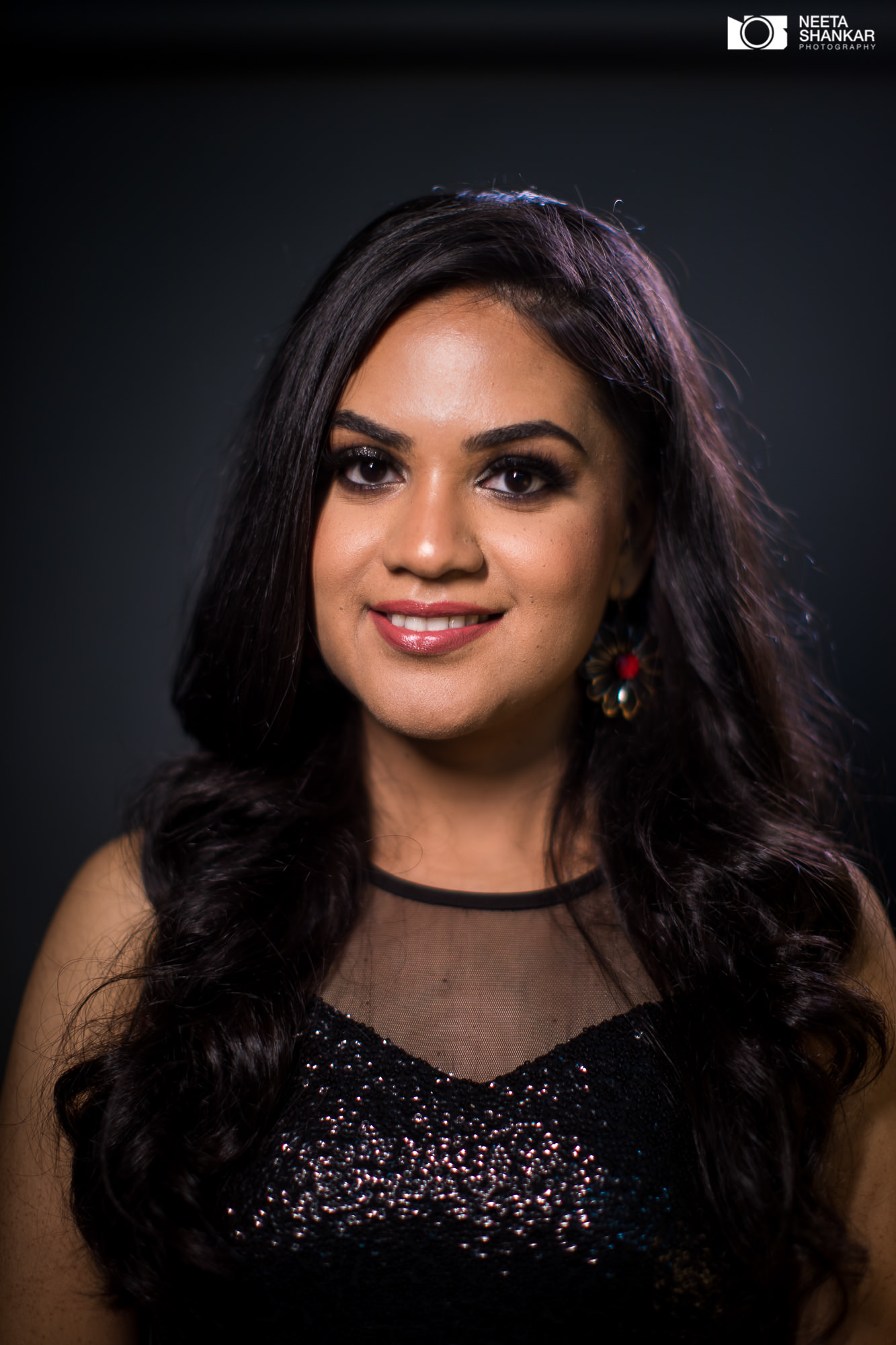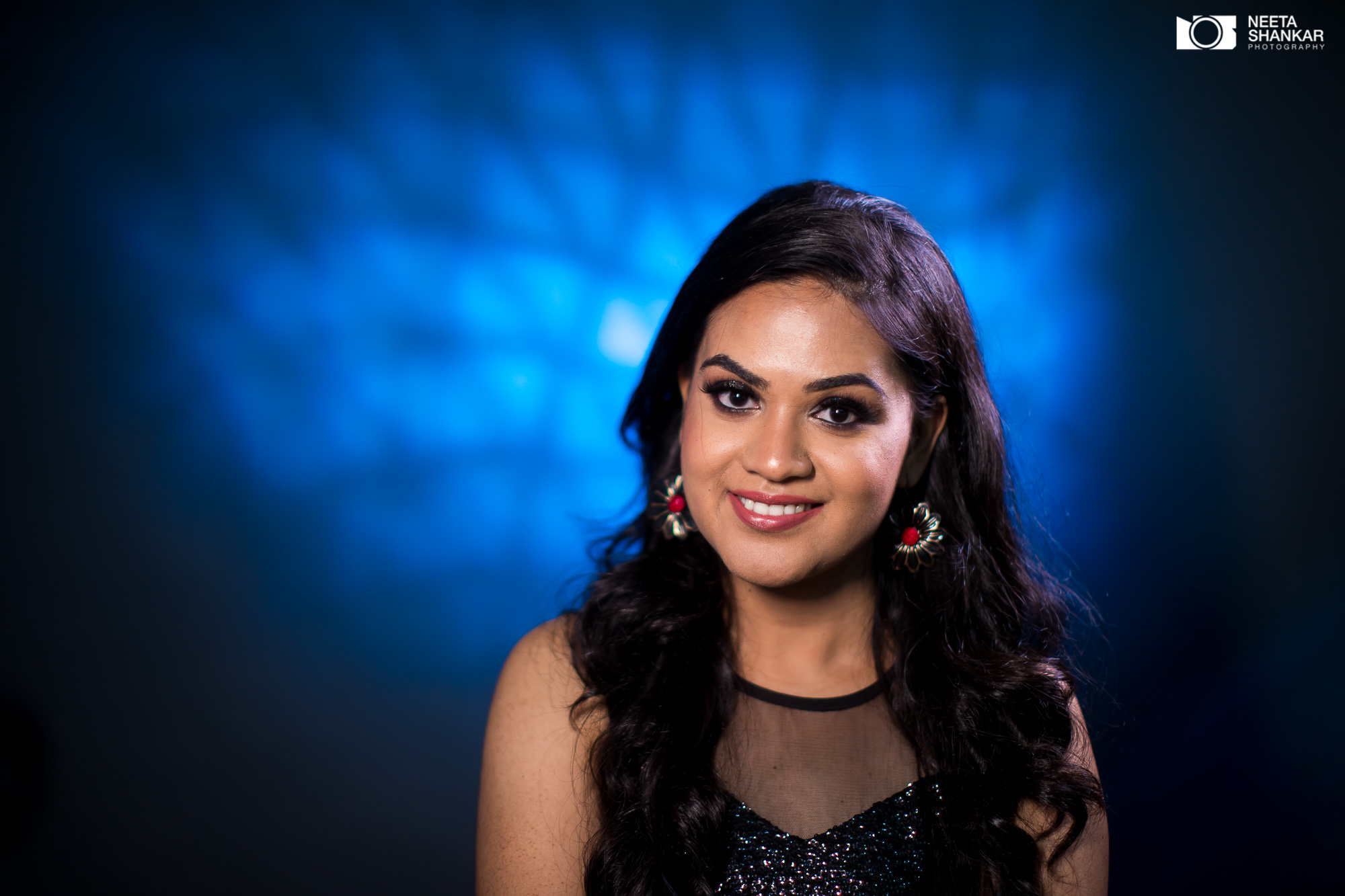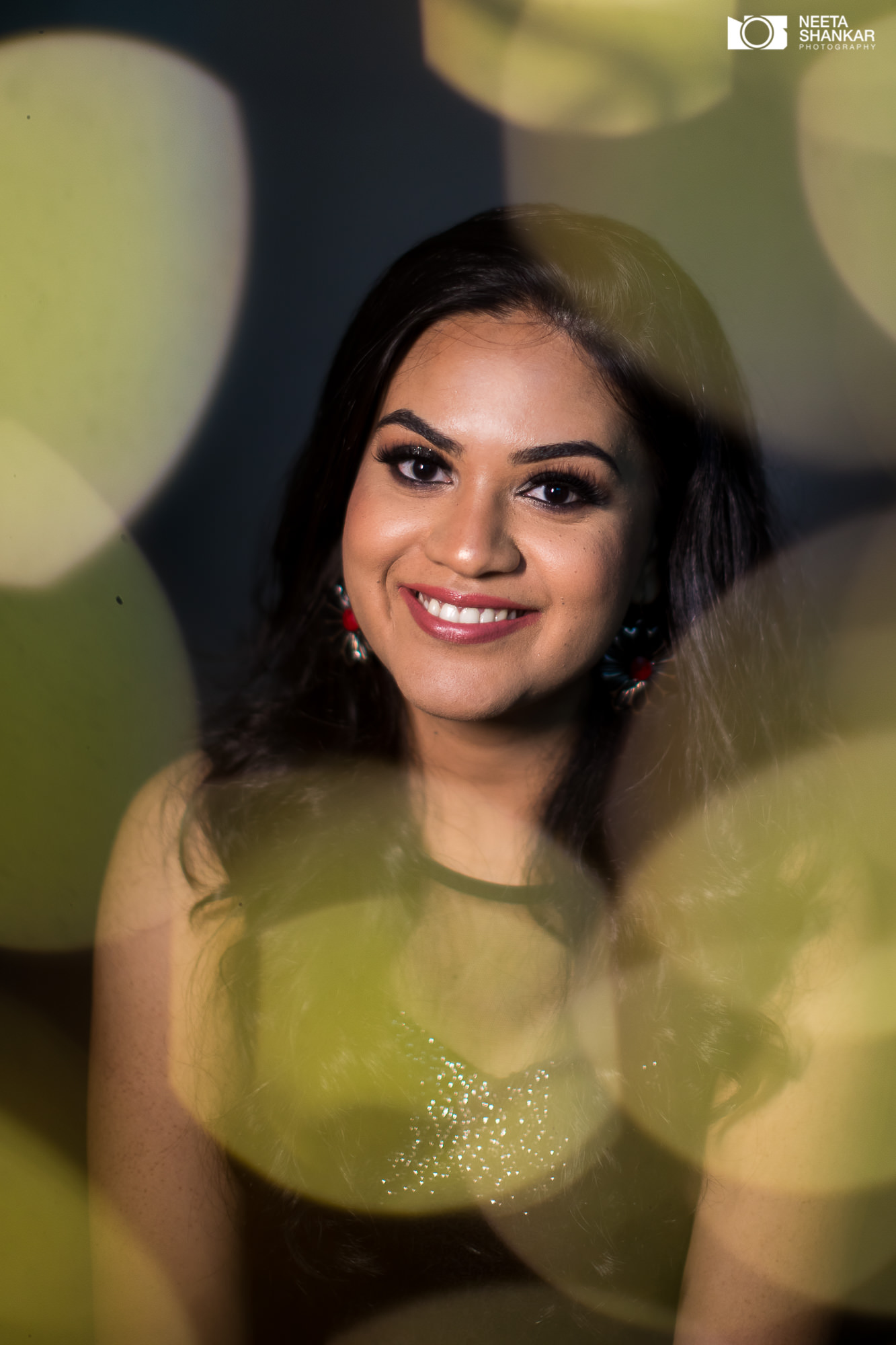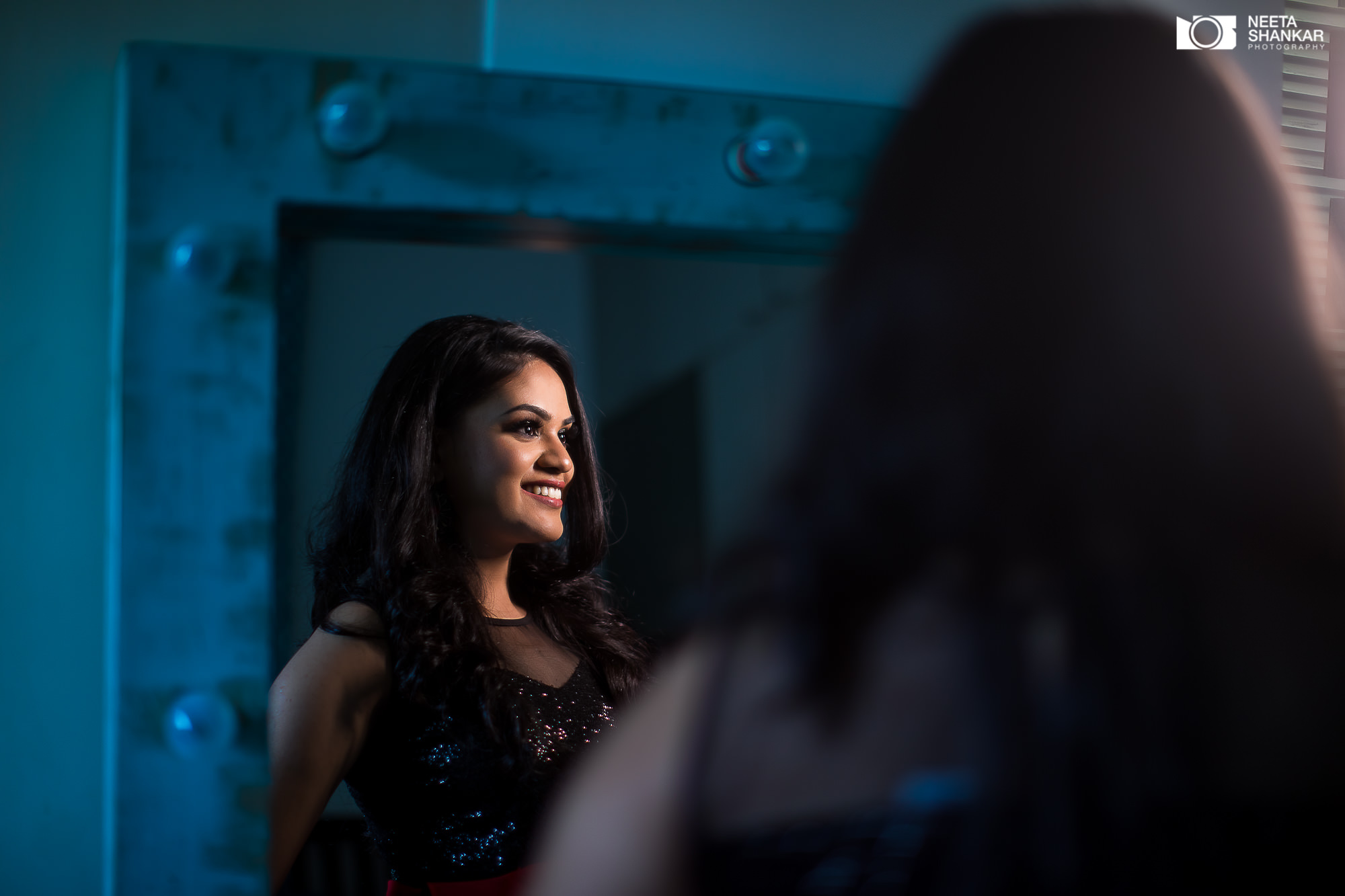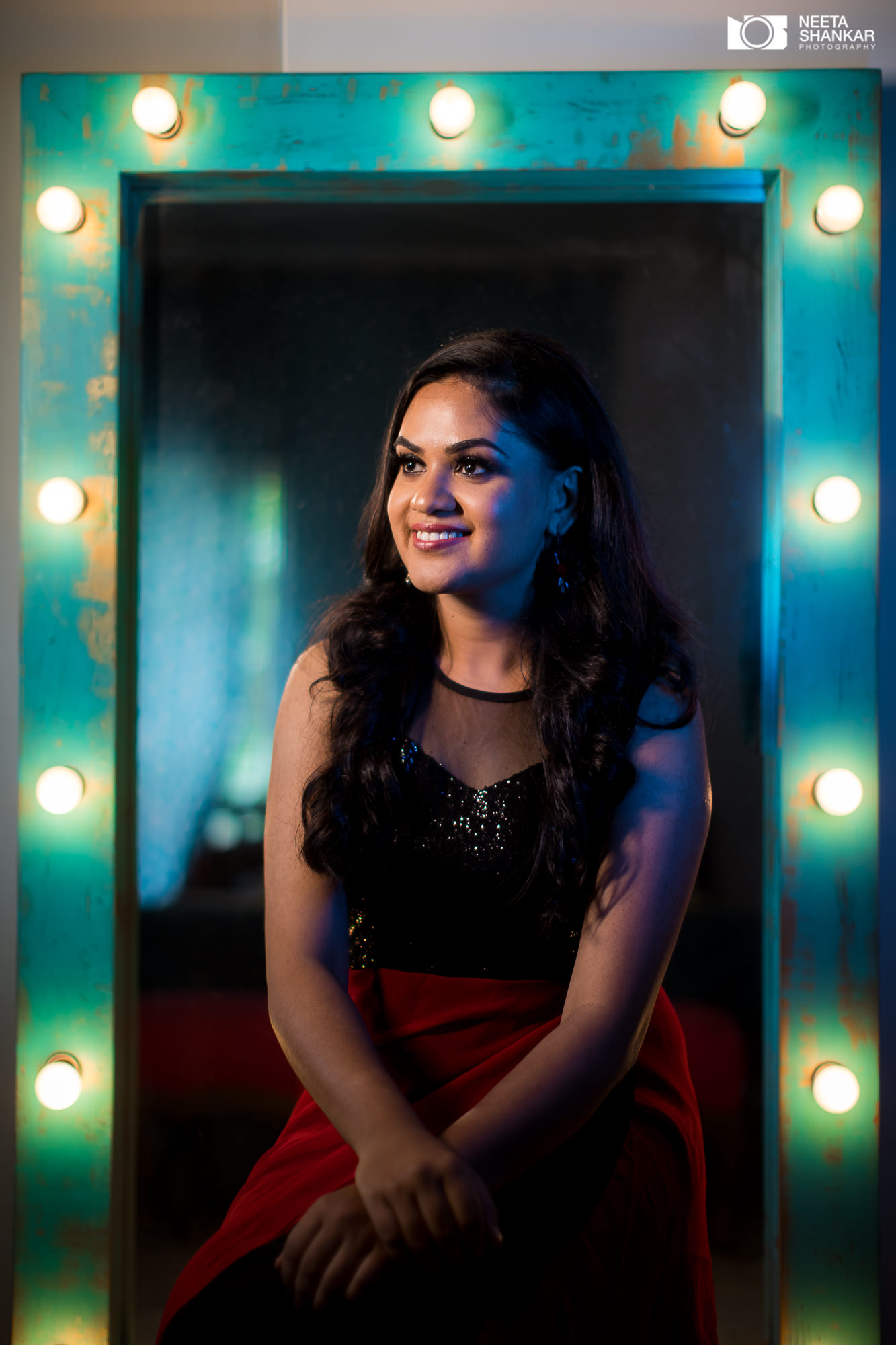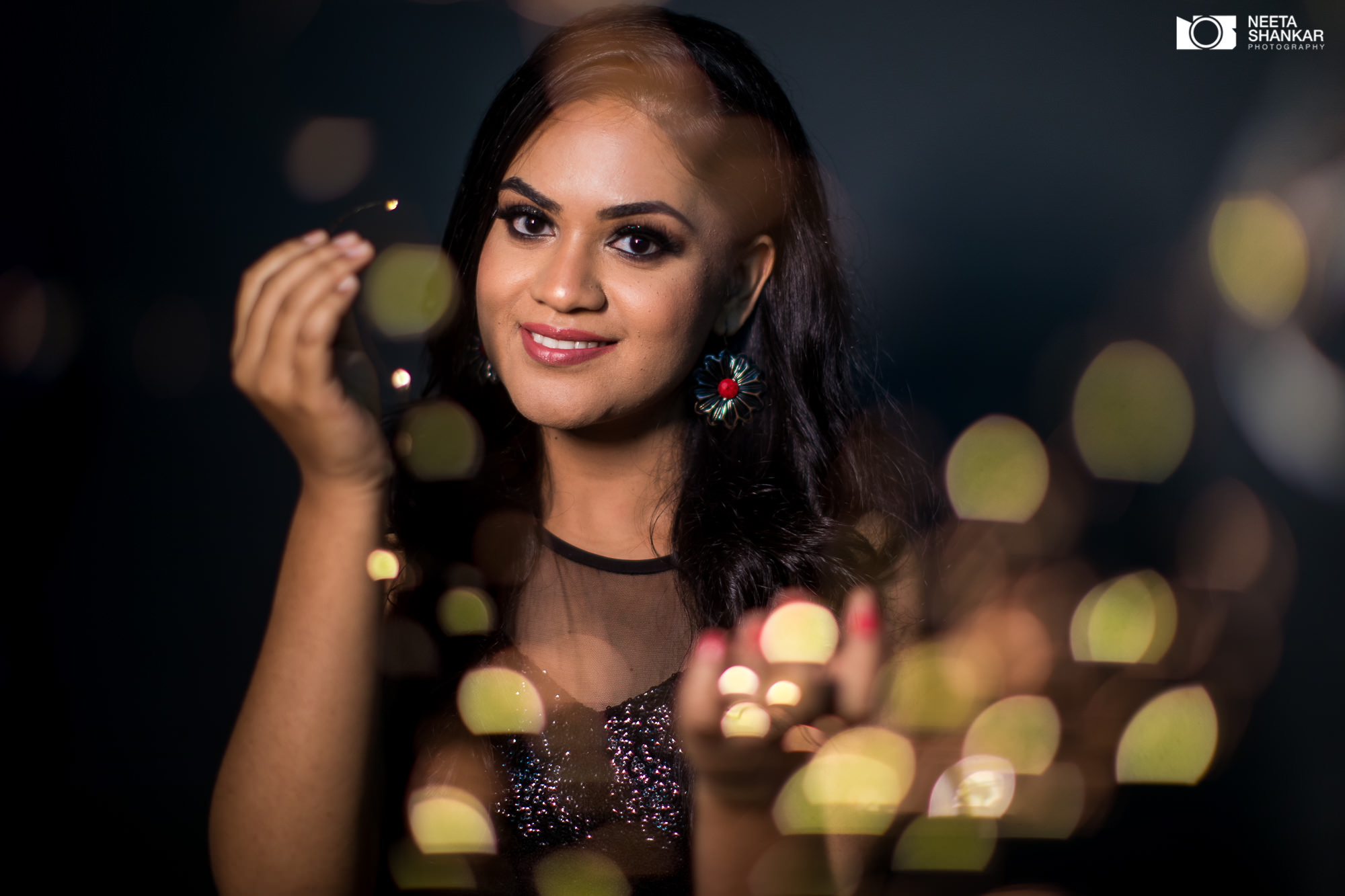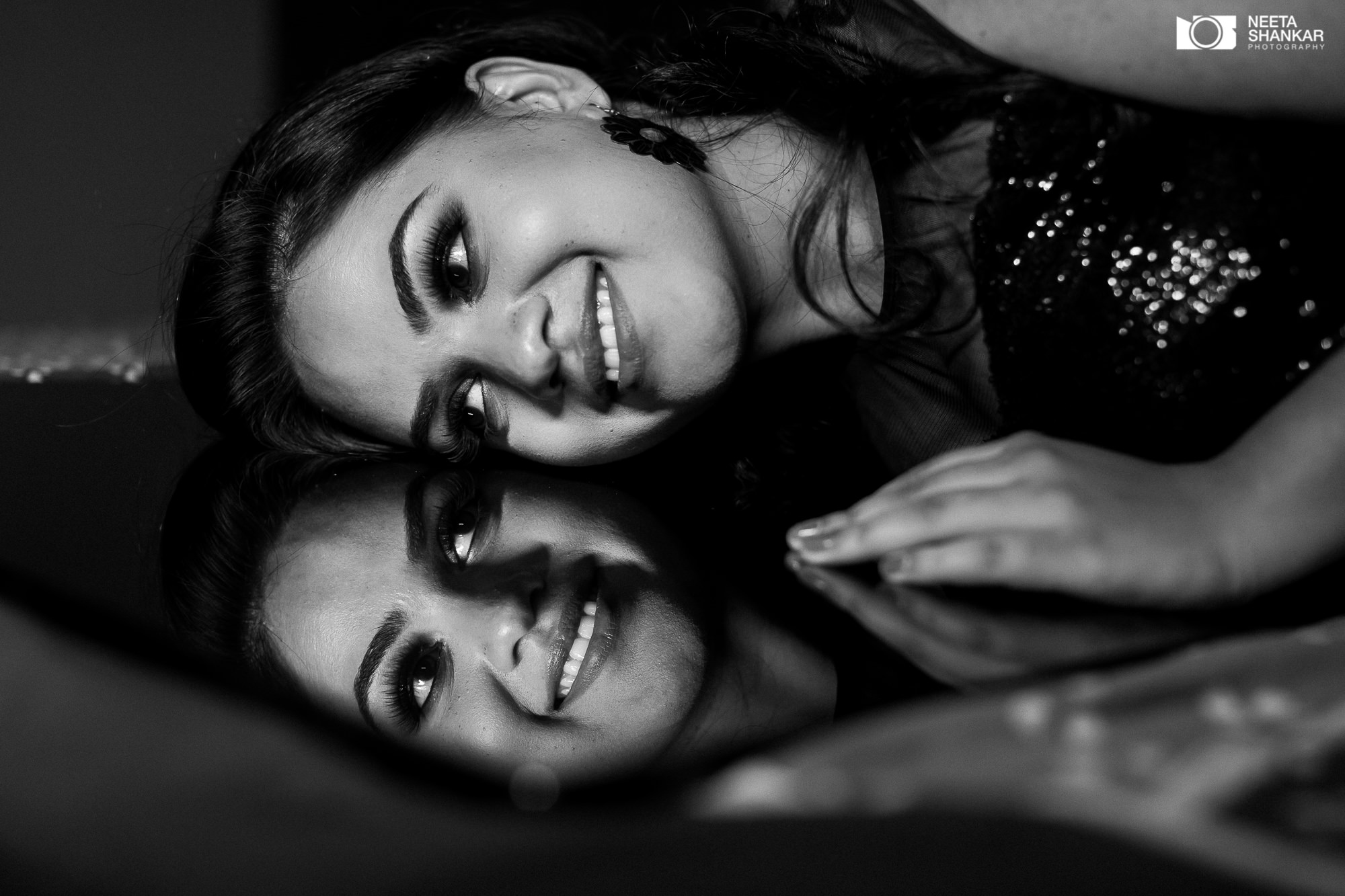 Conclusion:
This light is absolutely perfect for quick lighting setups in rushed and stressful big fat Indian weddings. It creates soft light and is quite bright and effective. With varying power level outputs, it goes from a soft diffused window light effect to lighting up a sizeable area at 100% output. It is meant for low light use and to add a certain character to the picture where the ambient light is falling flat or creating uneven shadows. For outdoor use during the day, it is obviously only effective in well-shaded areas and when used up close. Best use of this light outdoors will be in the blue hour combined with the ambient light. While it is still a bright LED stick, it is not meant to replace a flash in terms of power or softness. For Fashion and serious Portraiture work, I would still use my AD200 and AD600Pro with the right modifiers. But for shooting Weddings, it will make a great addition to my kit. Since weddings in India are mostly chaotic and rushed, I know I will be using this product quite often. Especially since we shoot both photo and video at weddings, we often need to use constant lighting and so LC500 is a good fit.
Who would this be ideal for?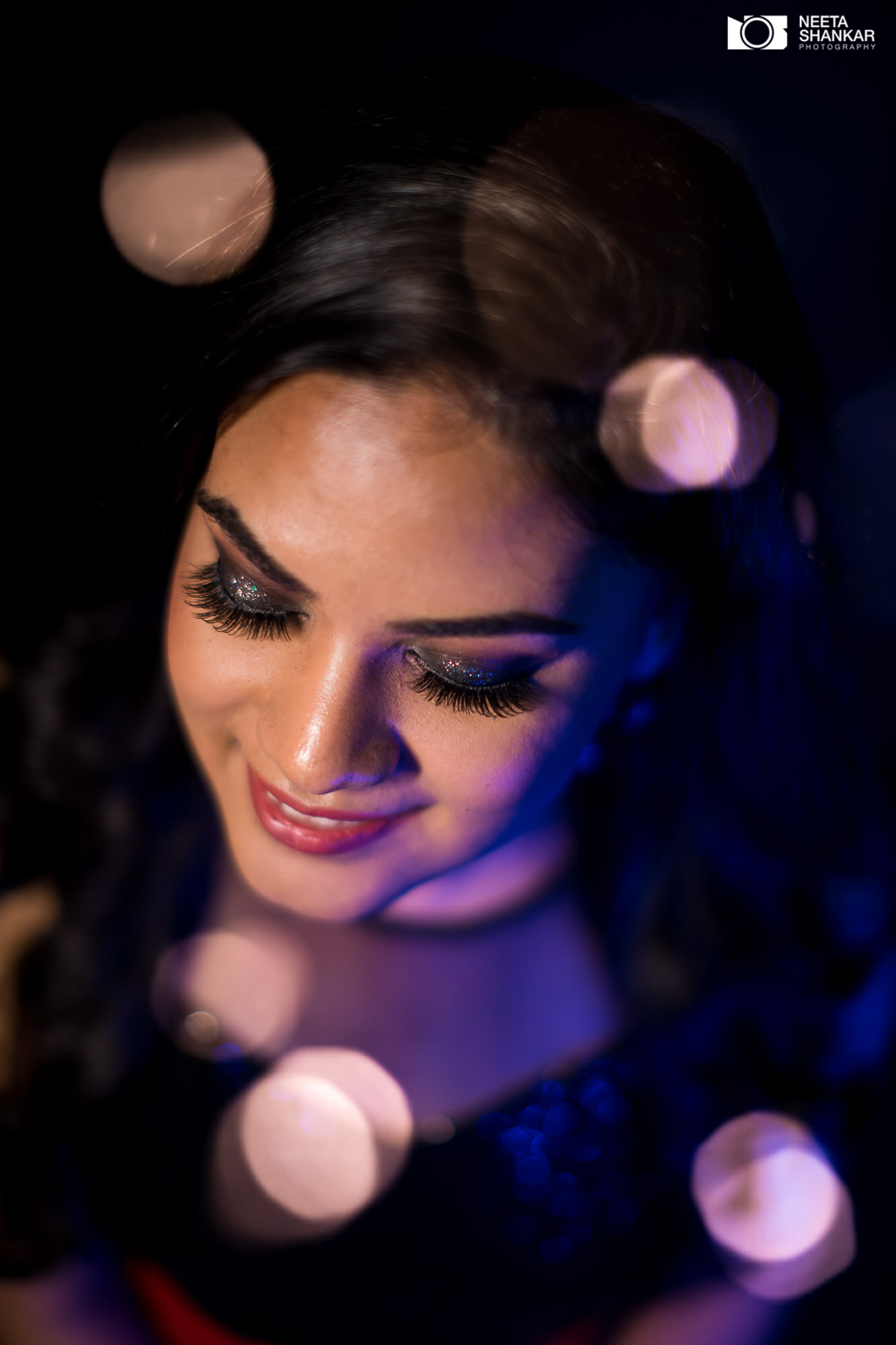 Wedding and Event Photographers & Cinematographers who have to be quick on their toes and may not always have time for complicated light setup will definitely benefit from this. Amateur photographers & videographers who would like to start experimenting with external lighting without diving headlong into heaps of investment, will find this good value for money. It will also be helpful to Youtubers / Vloggers or people who want to shoot quick videos and are looking for an inexpensive soft light that's easy to setup and use. Also great for social Influencers/Bloggers who do regular "live sessions" on their social channels. Since the addition of barn doors can help shape light, it will work well in product and food photography as well (food bloggers, take note). I have seen a lot of bridal makeup artists who carry bulky light stands and sungun (halogen light) setups while prepping the bride in dark bridal suites. This light would be very useful for them too since it allows them access to both tungsten lighting as well as daylight.
Have you used this product? Let me know what you think of it in comments.
A big shoutout to Lekha Neelakantappa who is an amazing makeup artist for doing a such a fabulous job! And to the beautiful model Vidya! It was such a fun time working with you both!
PS: I am one of the Godox India Mentors. Rest assured, I support only the brands and products that I truly believe in. These are my honest thoughts on the product. If this article has helped you, don't forget to share. If there are any products you want me to review, leave a comment below.
PPS: It takes a lot of time out of my busy schedule to pen down my thoughts in a product review. It would be absolutely smashing if you could give this a like, comment on it or share it with your friends.