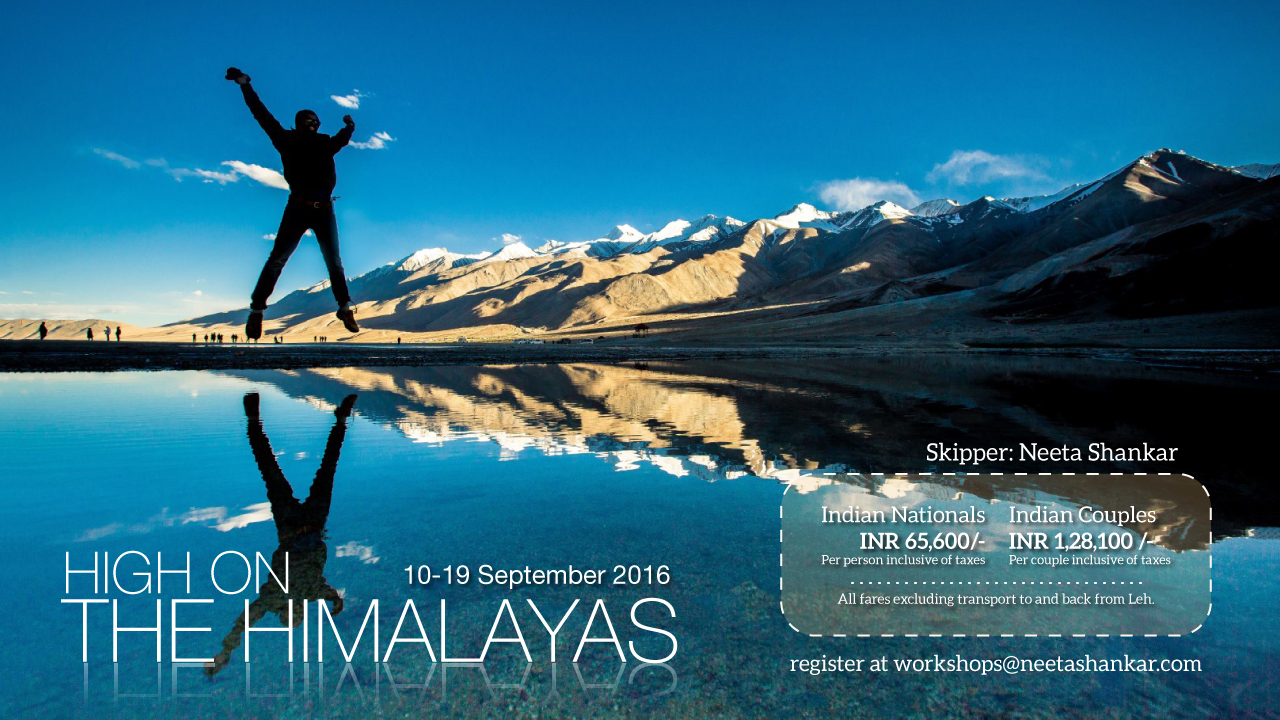 We are conducting a Photo-tour at Ladakh from September 10th till 19th, 2016, in collaboration with Toehold.
Travelling is, I've realized, one of the best ways to find oneself; and one of the most beautiful places to do that is in Ladakh. Exploring Ladakh is an experience that never gets old, no matter how many times you do it. Having been there more than thrice, it never ceases to amaze me and in all the times that I've been there, I've found new things to explore and wonderful people to meet. Not to mention, it's a photographer's paradise with its surreal landscapes and breath-taking panoramas.
This is not a trip to solely explore landscape photography. It might be more apt to call this a Travel Photography Tour. We will be exploring all things photography. To name a few, we'll create Time-lapse videos, Star-trail Images, explore Portrait and Street Photography, Architectural Photography, Night Photography, Long Exposures, Panoramas and last but not the least Landscape Photography. What better place to take your photography to the next level than Ladakh as your backdrop?
We will not only explore the stunning landscapes, but also immerse ourselves into the culture of Ladakh. Visiting local markets, monasteries, and attractions are some of the best places to do Portrait and Street Photography. This is going to be a ten-day(!!) tour, with an option of extending the trip four more days. Without compromising on comfort, this tour is shaping up to be one of the most exclusive and invigorating experiences you'll ever have.
You can find more information and register at Toehold.
Come discover yourself at Ladakh.