There are only a handful of locations within Bangalore where I absolutely loved shooting. And the Leela Palace with it's infinite arches and curved staircases is definitely one of the best. Since the groom-to-be was staying at the Leela, it only made sense that the beautiful palace hotel should be the location for Manjeera and Bipin's Pre Wedding shoot. We decided to go with the theme of "Red & Black" for the outfits so that they would pop against the marble architecture.
Here are a few of my favorites from Manjeera & Bipin's couple shoot.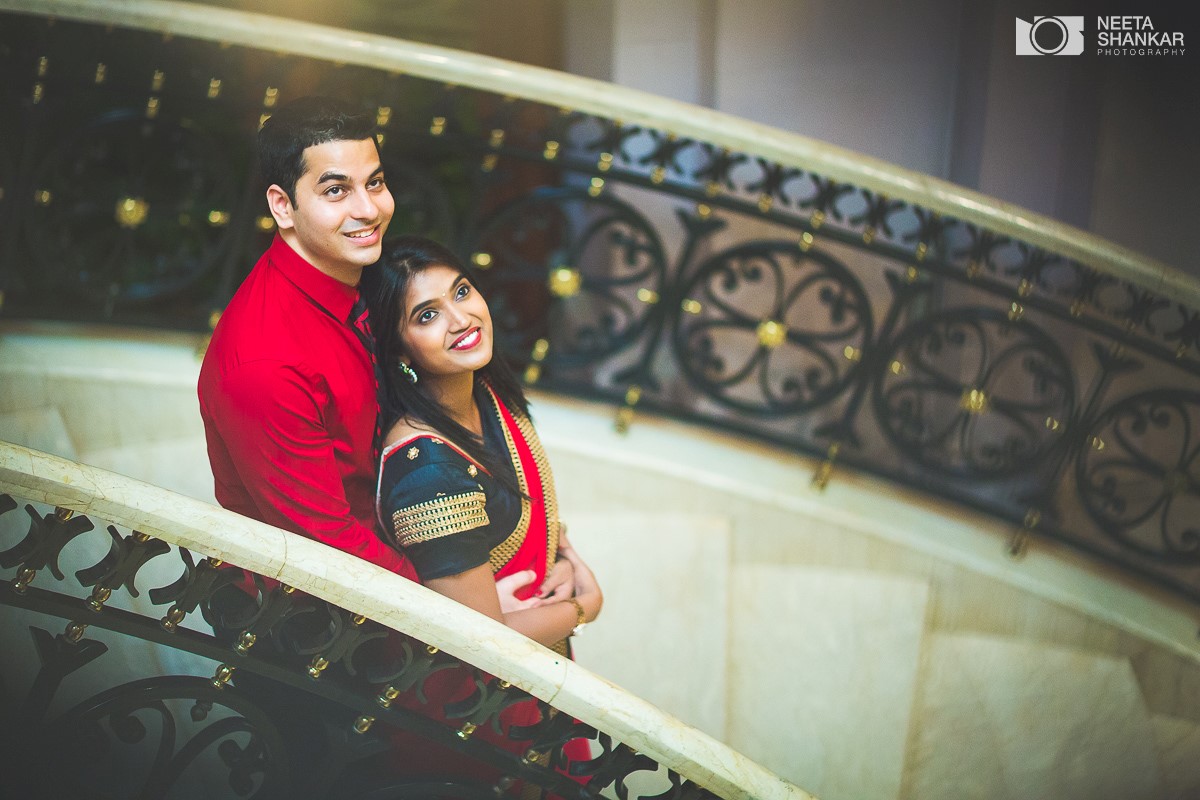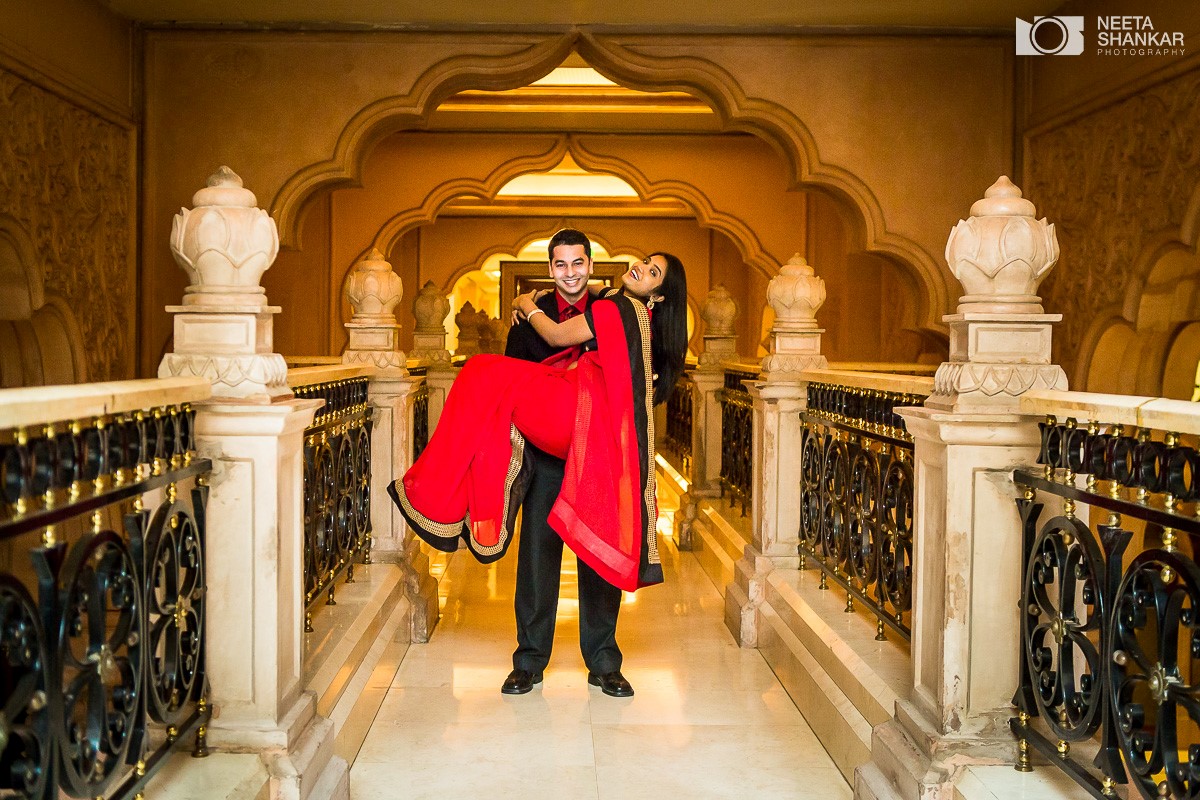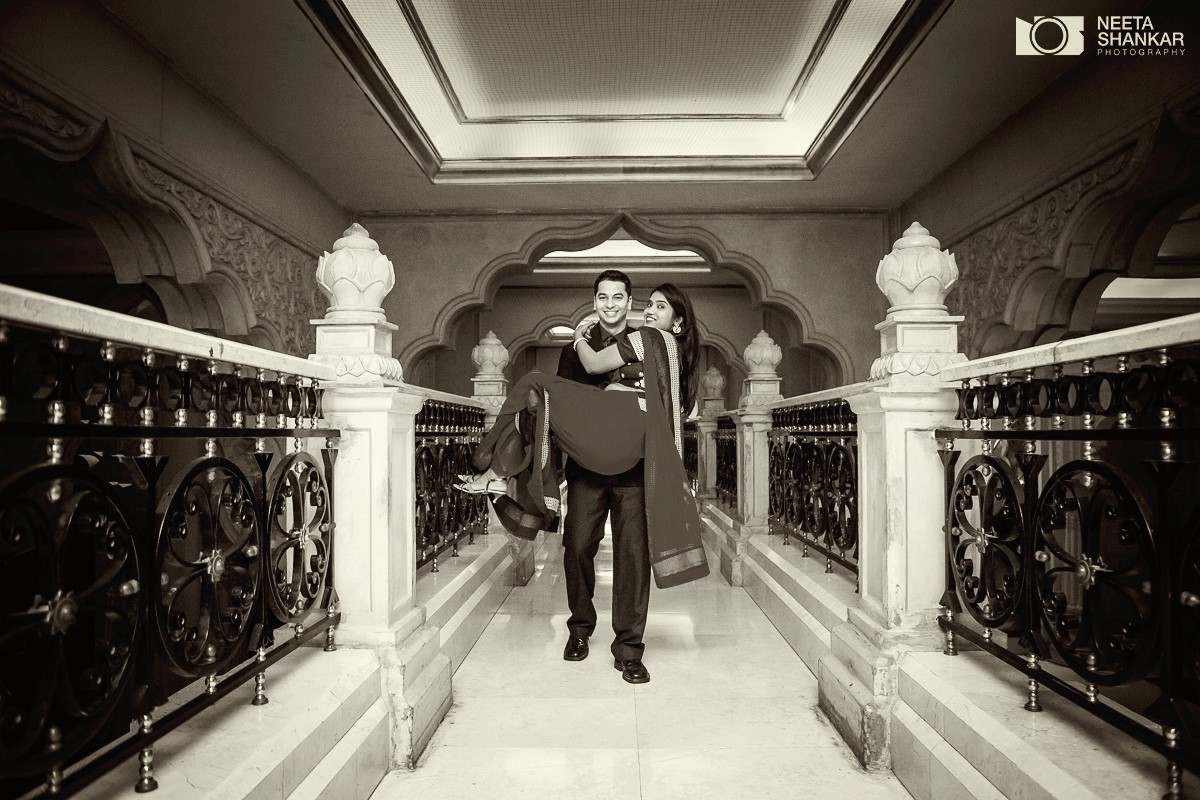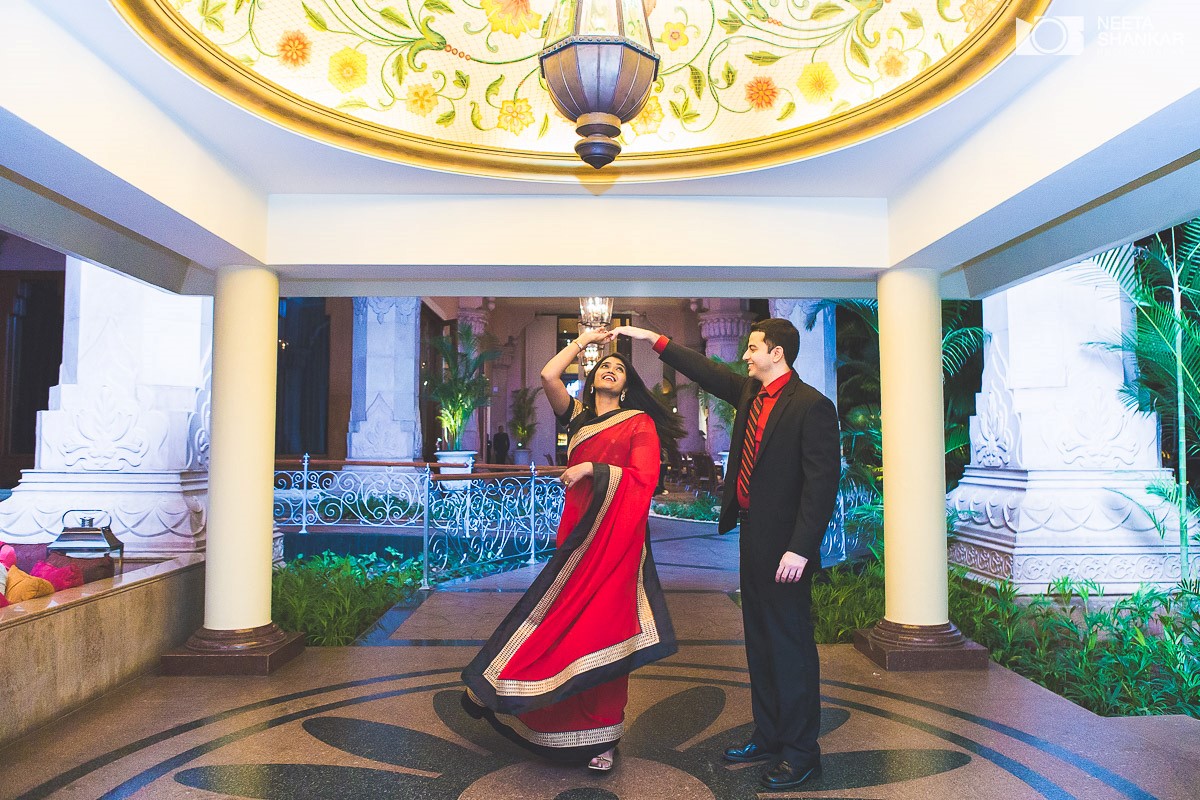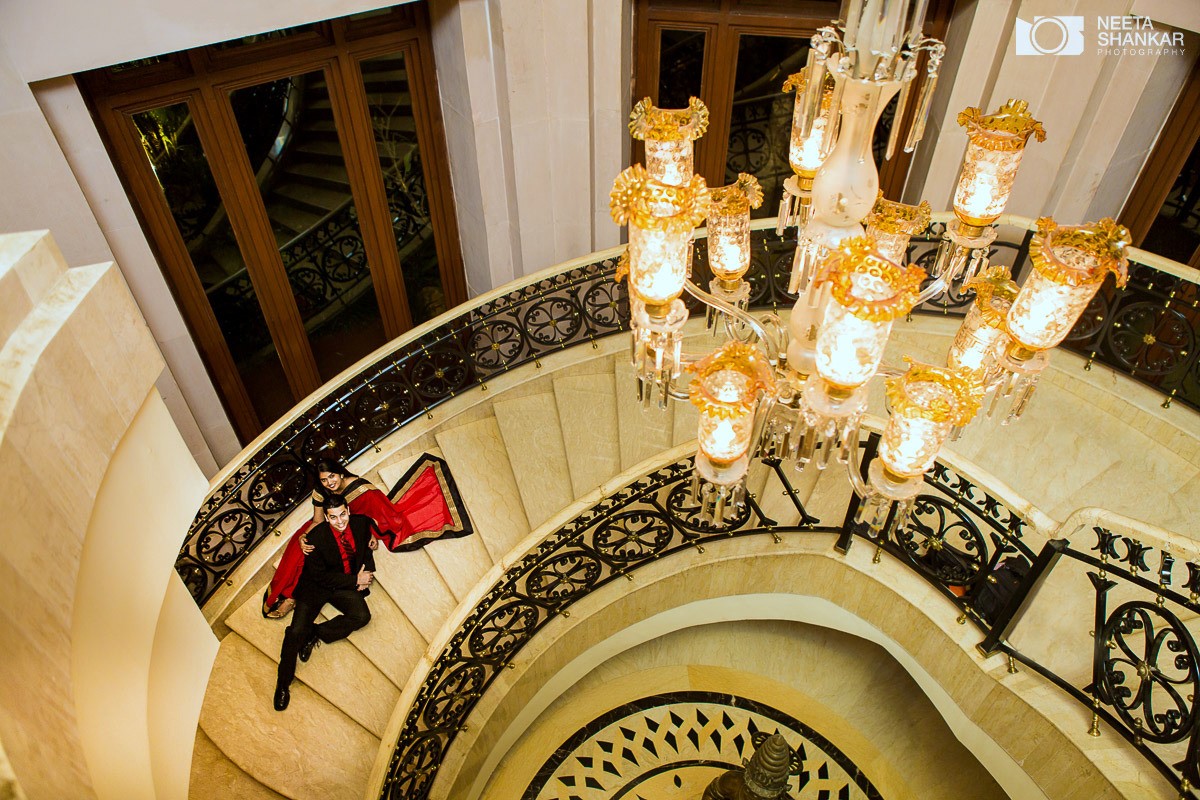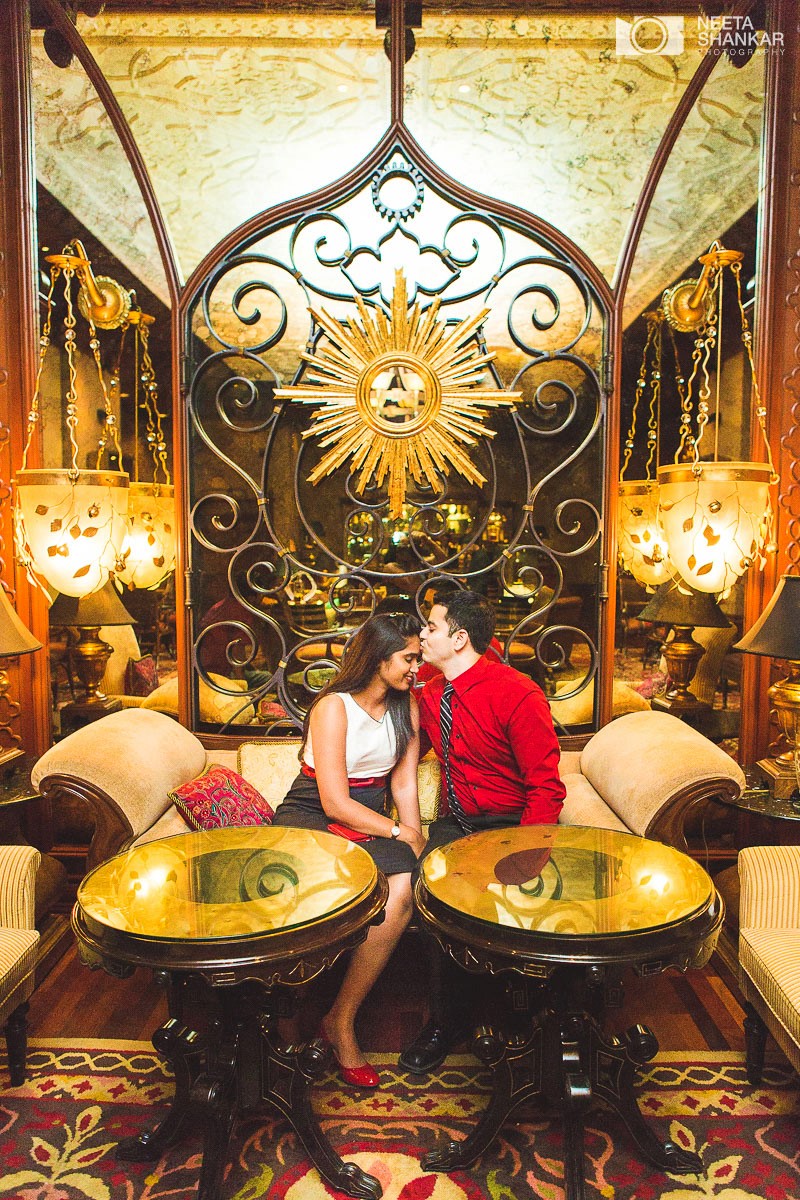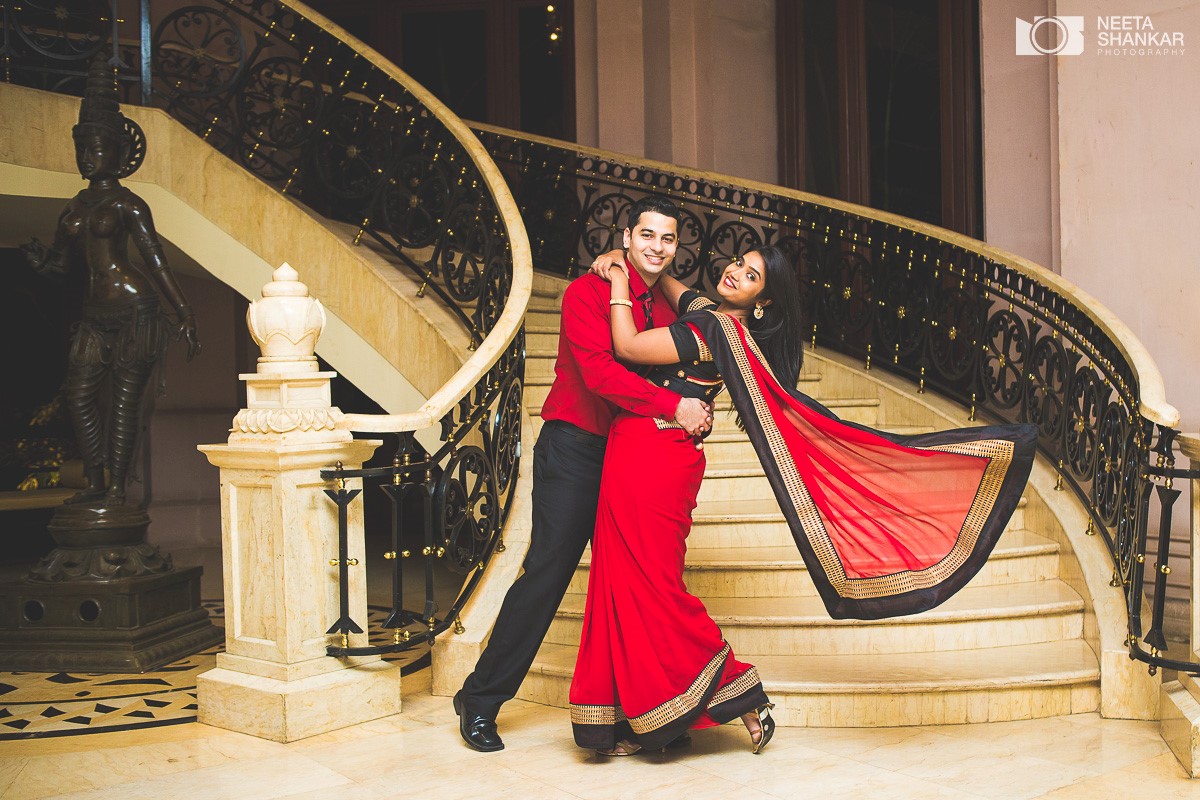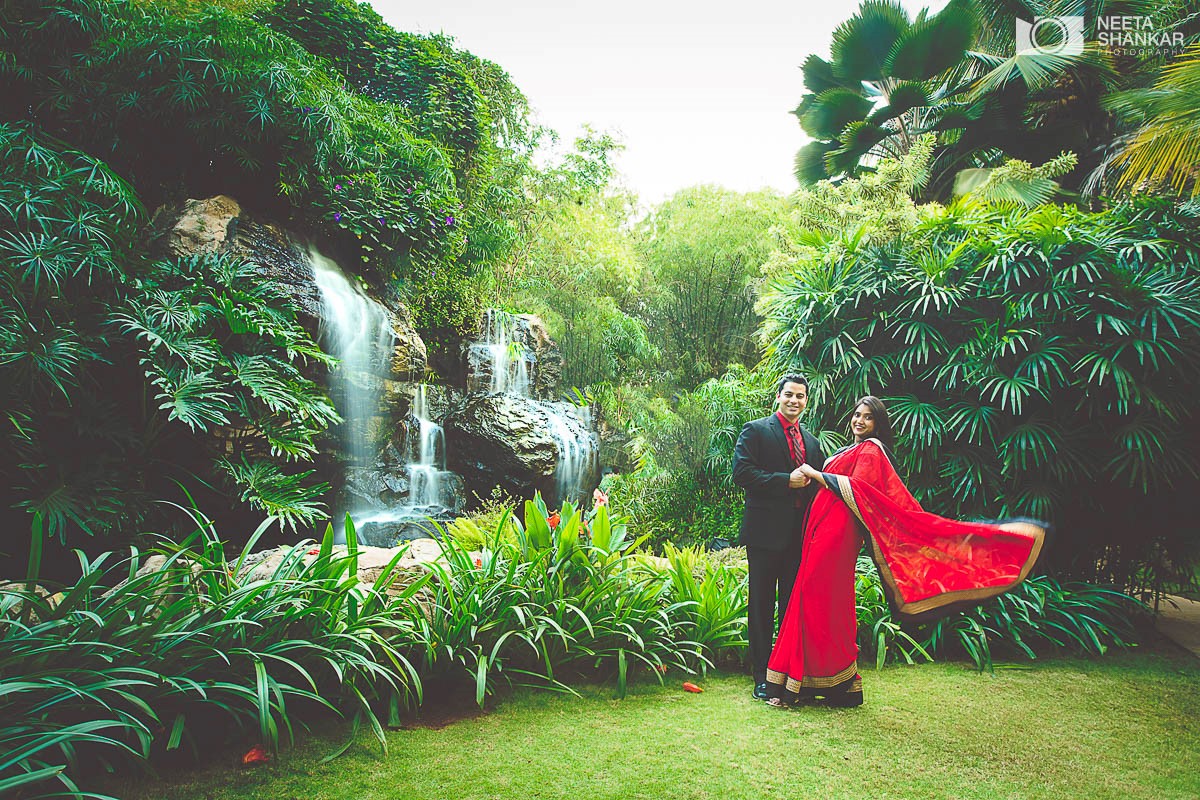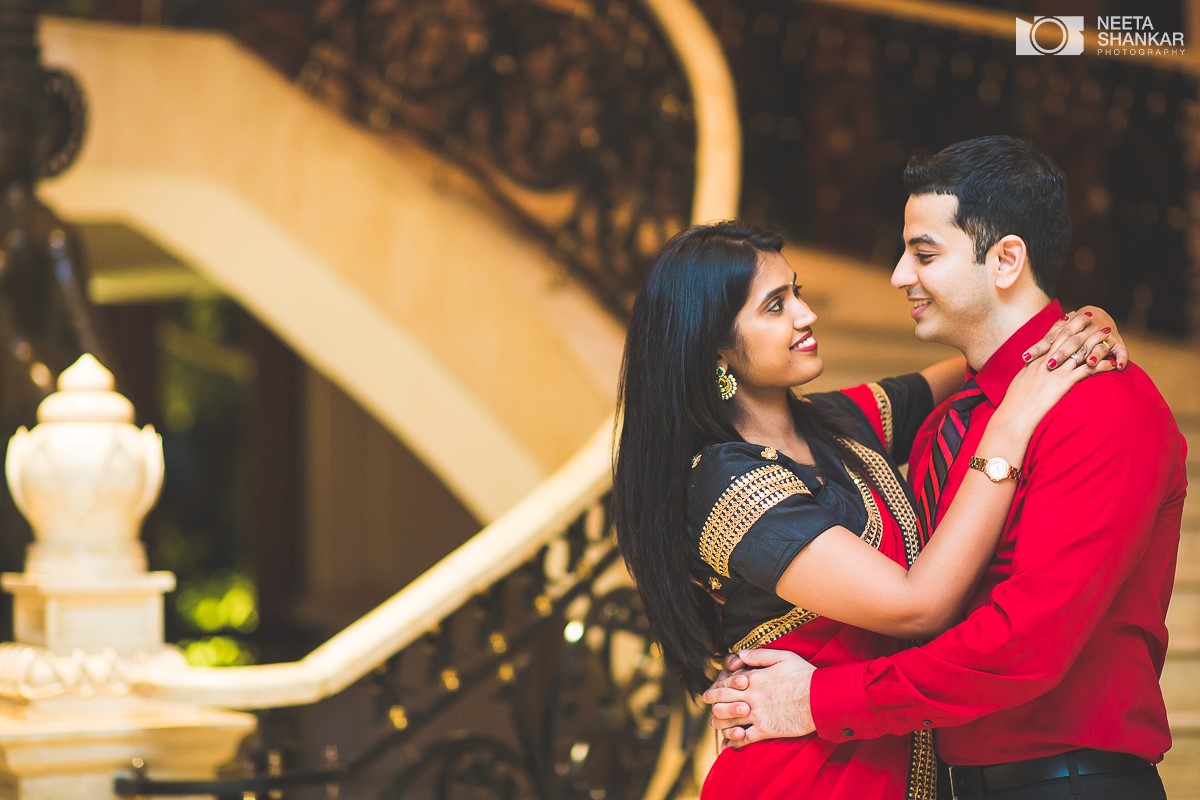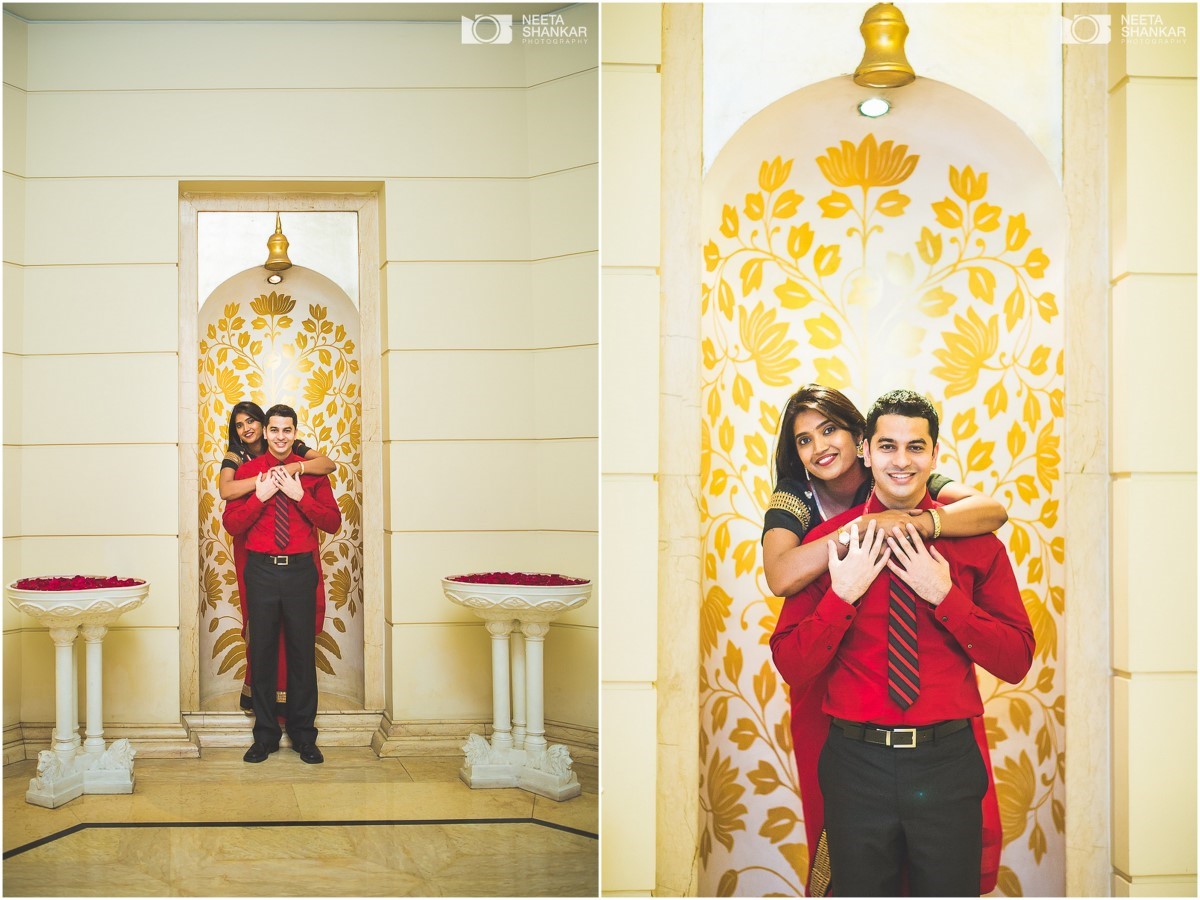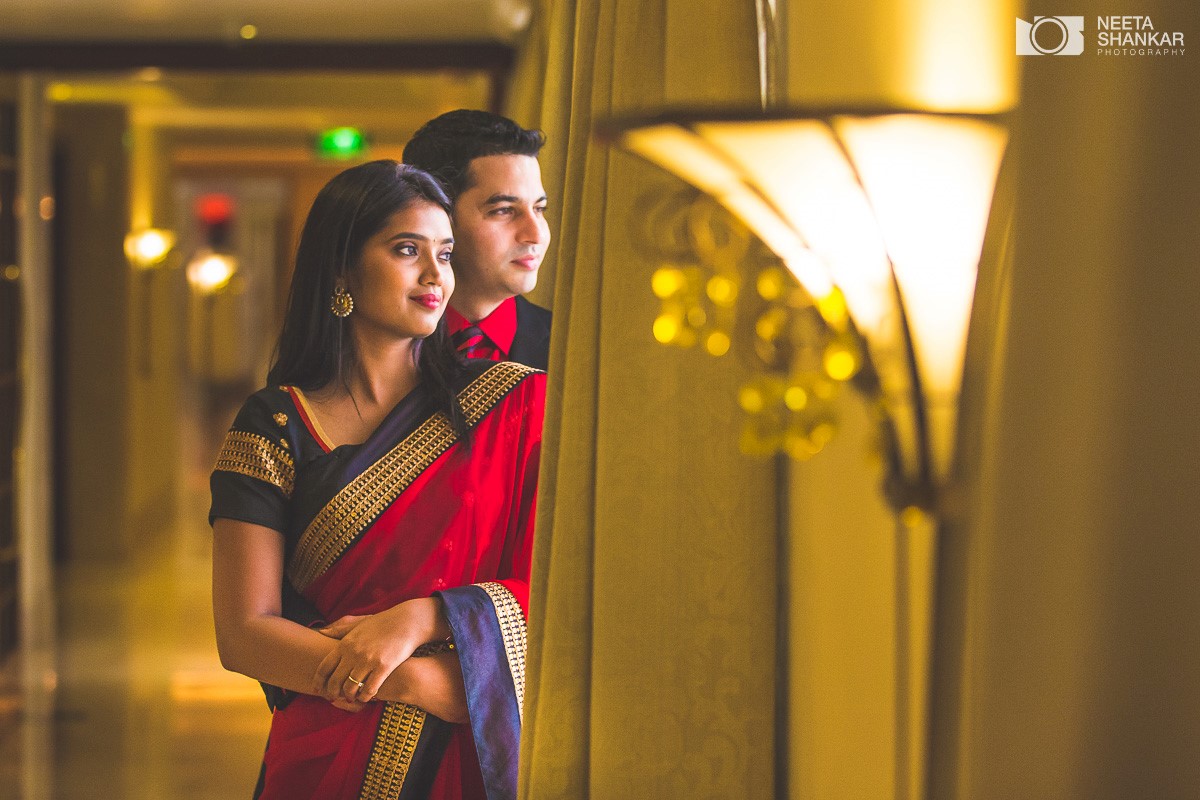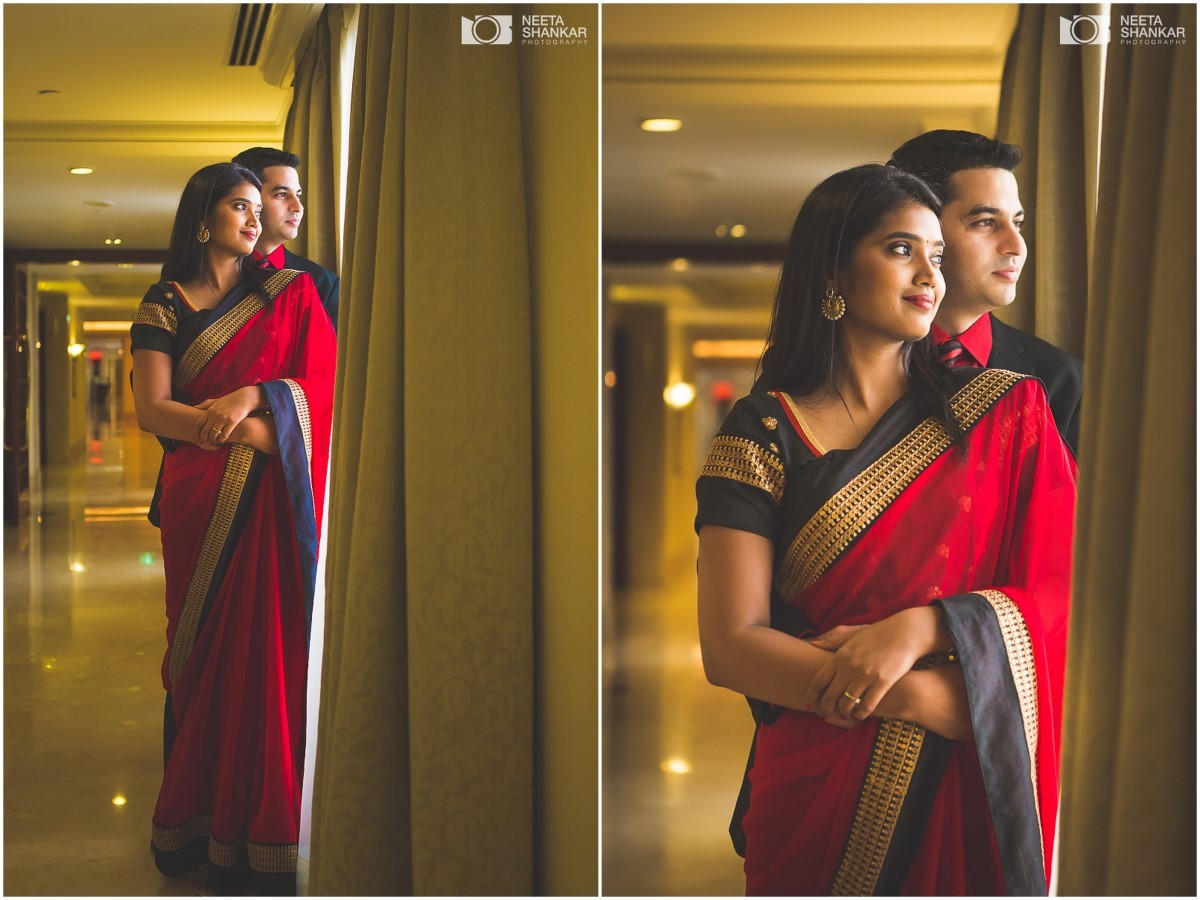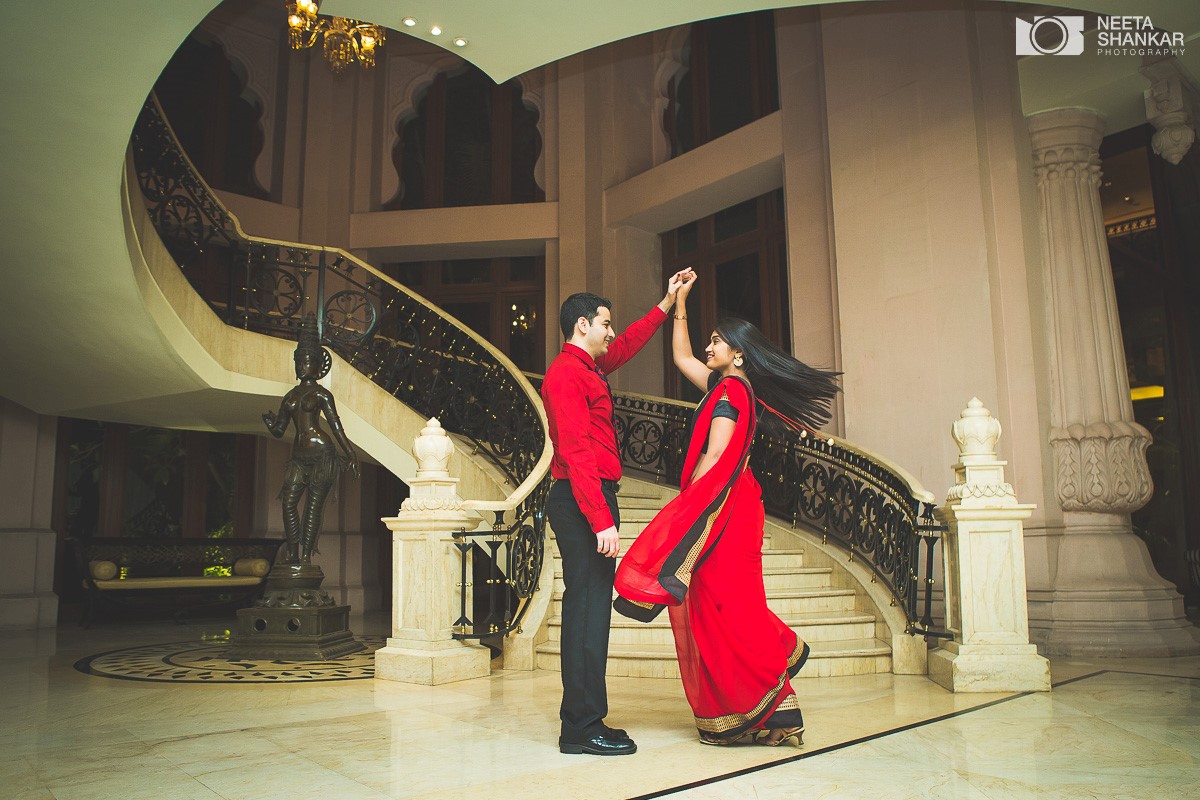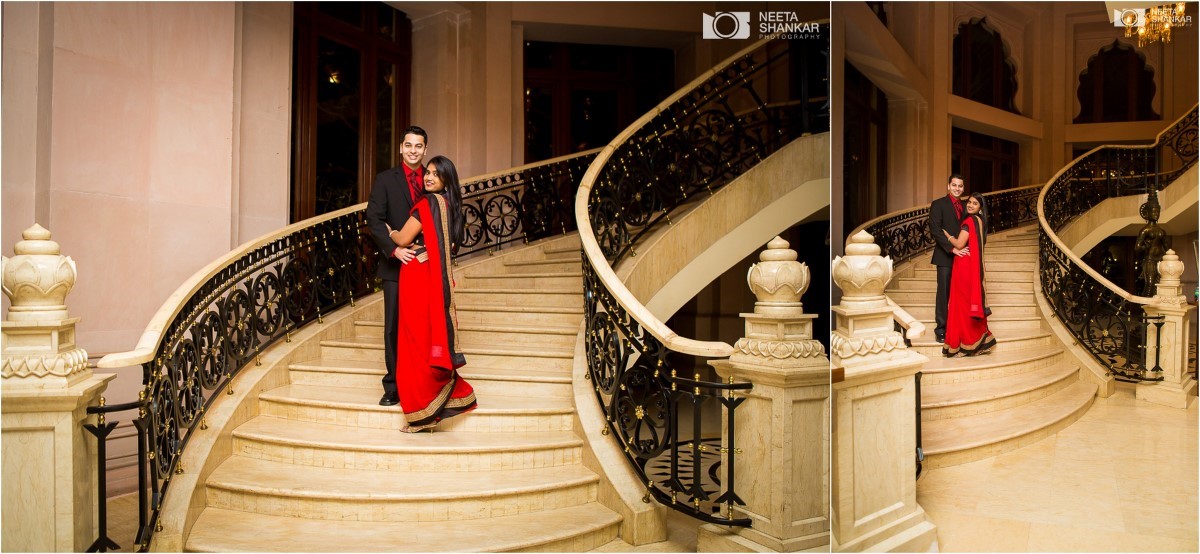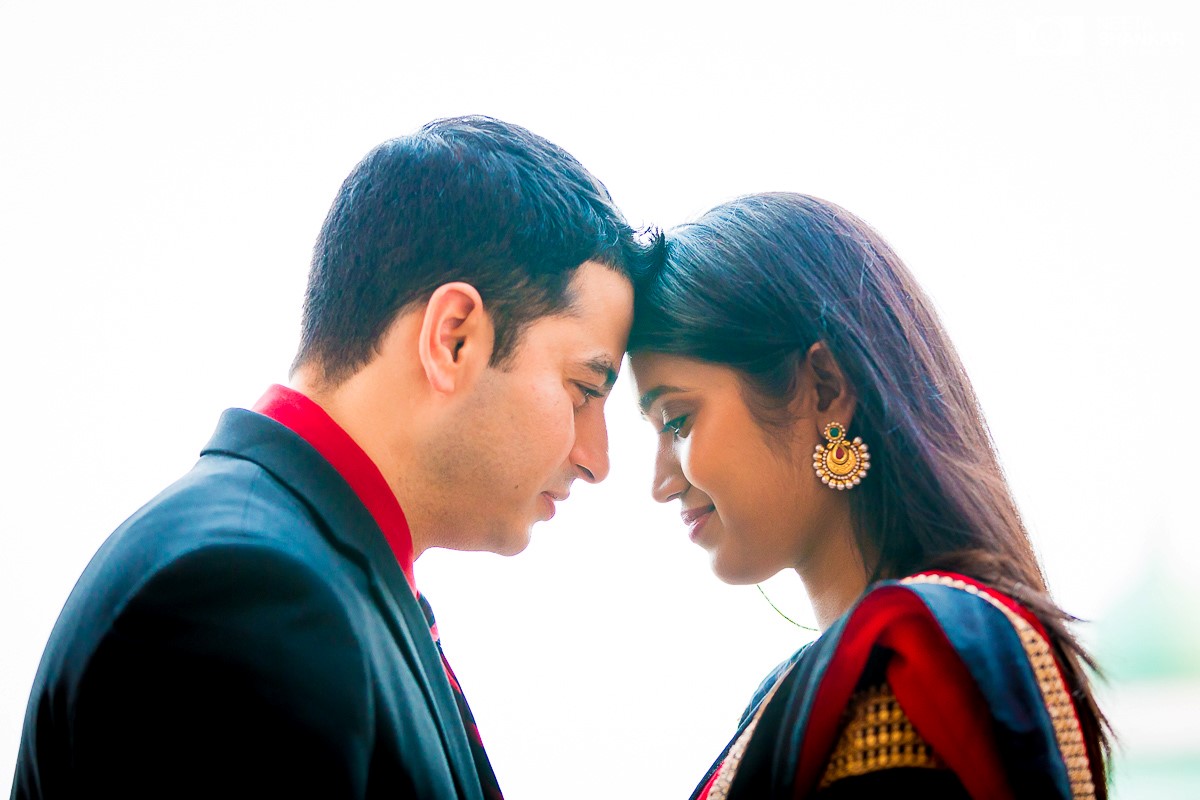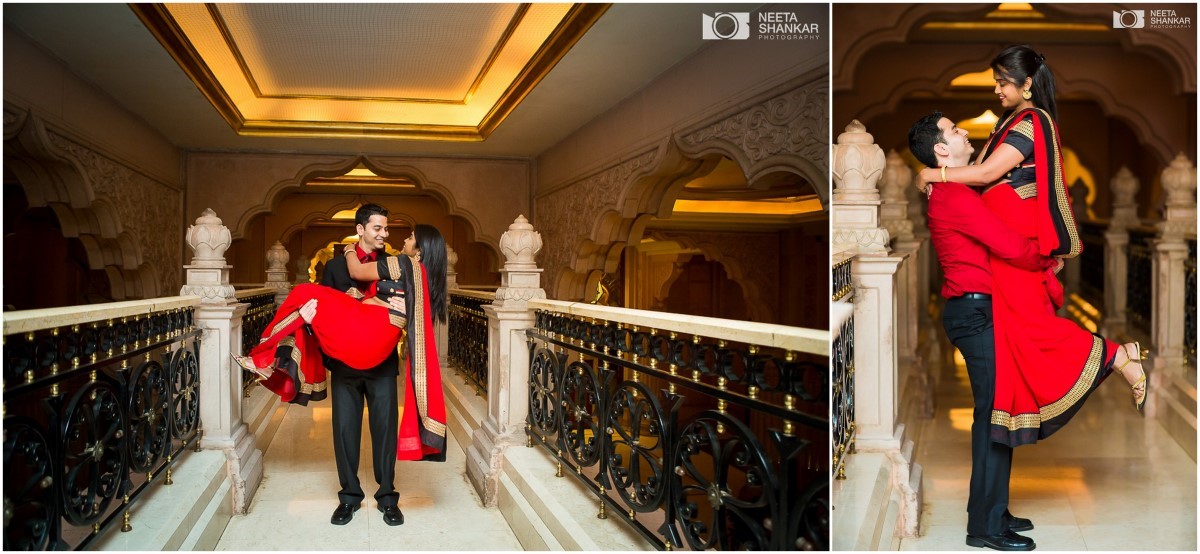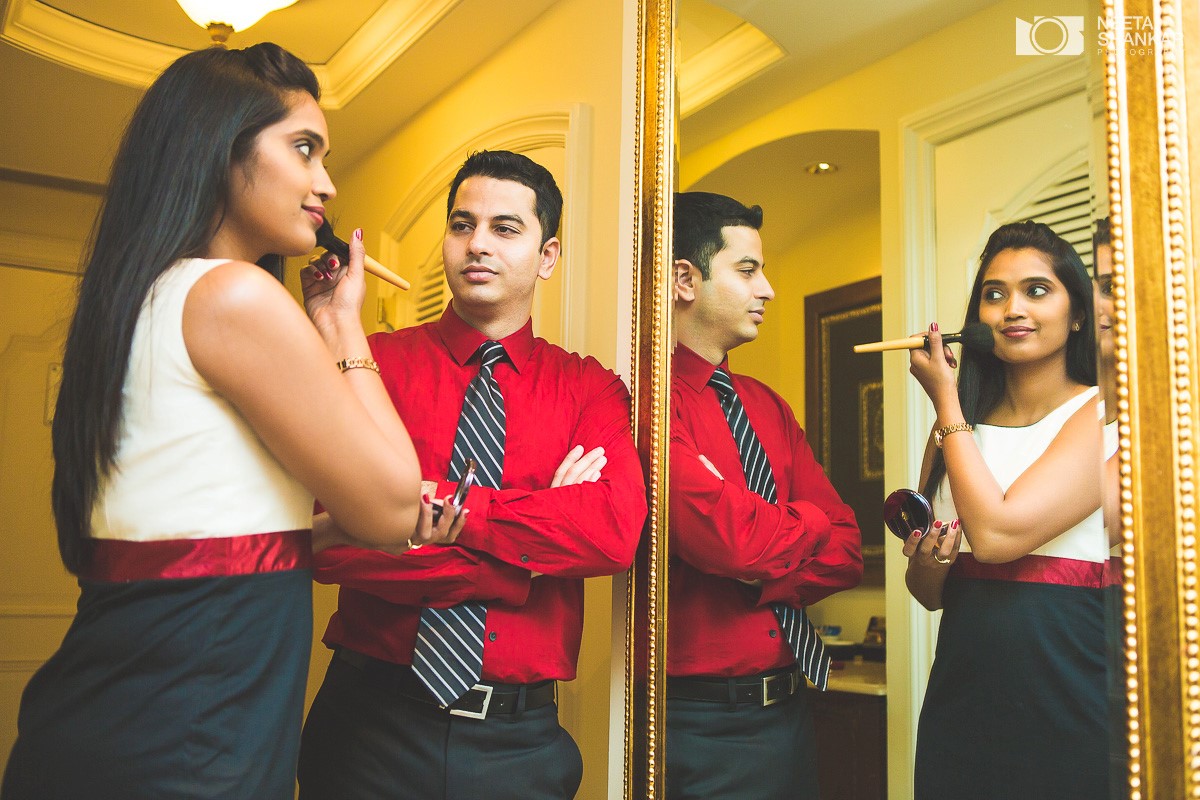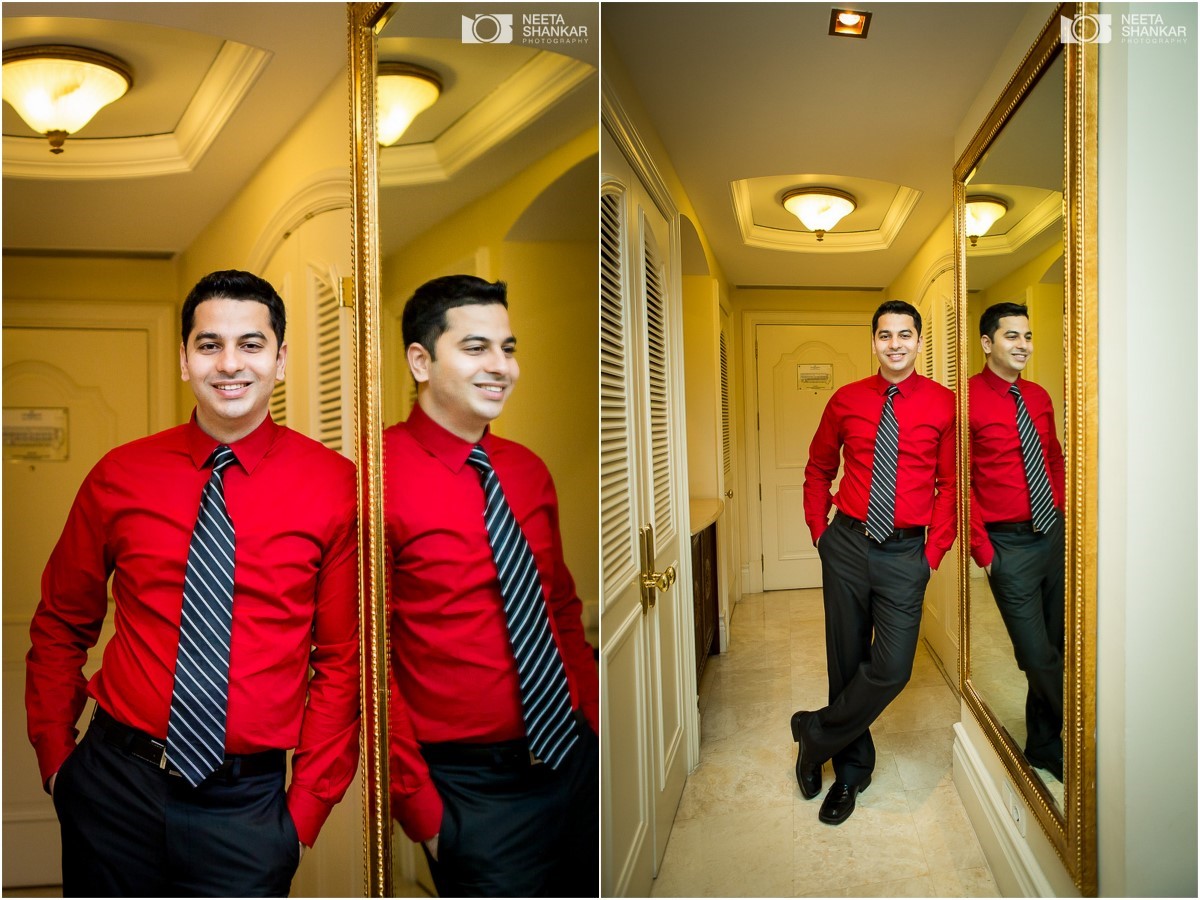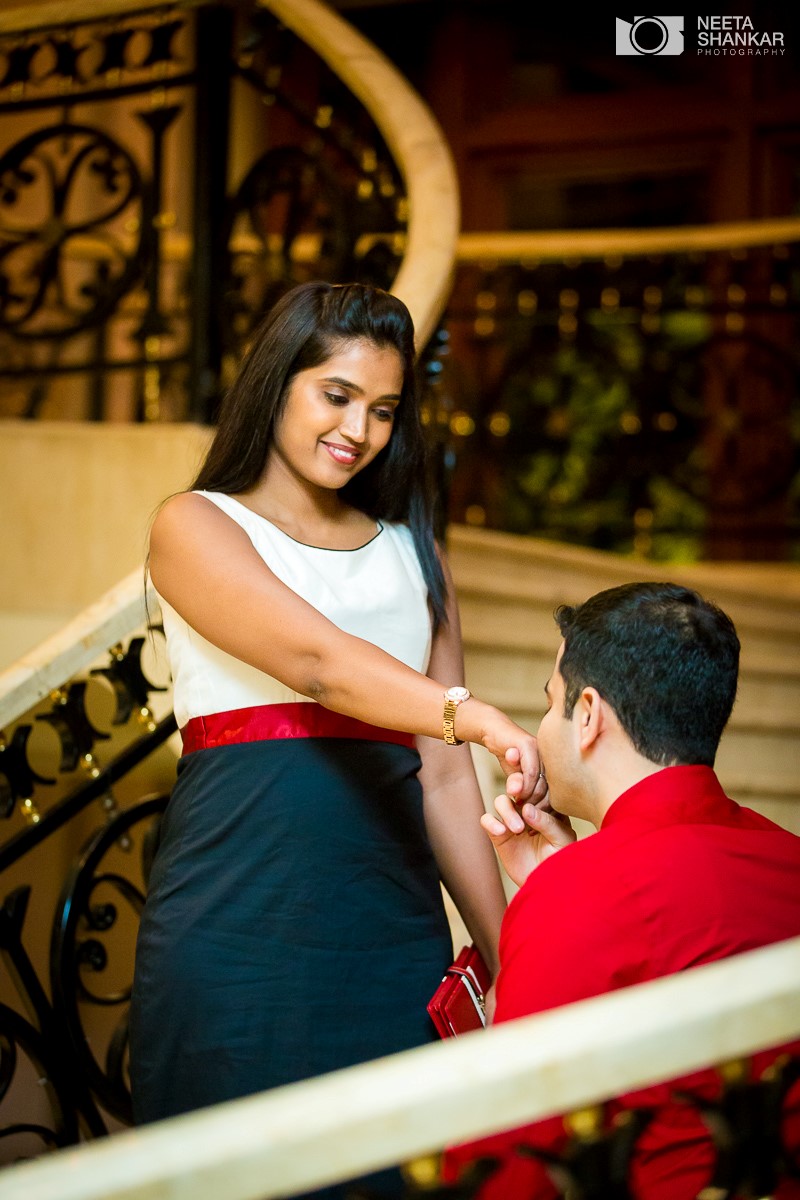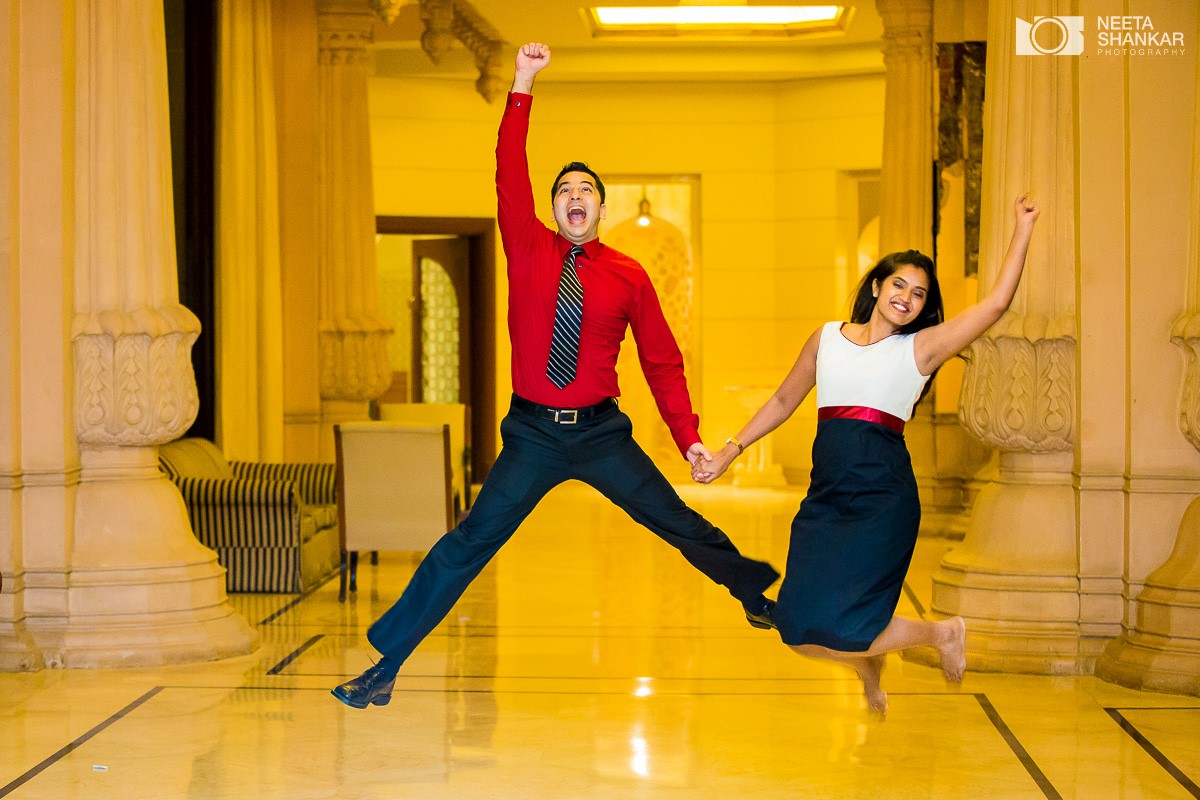 Hope you liked the post! Do share with your friends.
[fbcomments width="100%" height="500″count="off" num="25″]