Happy, short for Captain Happy, is a beagle pup born on Oct 22, 2016. He lives in Bangalore with his humans Neeta & Varun. He is an office pet for the most part of the day at Studio-NSP (Neeta Shankar Photography) and is adored by the whole team and all the clients. He absolutely loves food, squeaky toys, and long walks! He's a little weird sometimes and is such a spoilt brat! But he is so adorable that his humans cannot stay mad at him for long. Do check out his facebook page "Captain Happy" for regular updates on his frolics!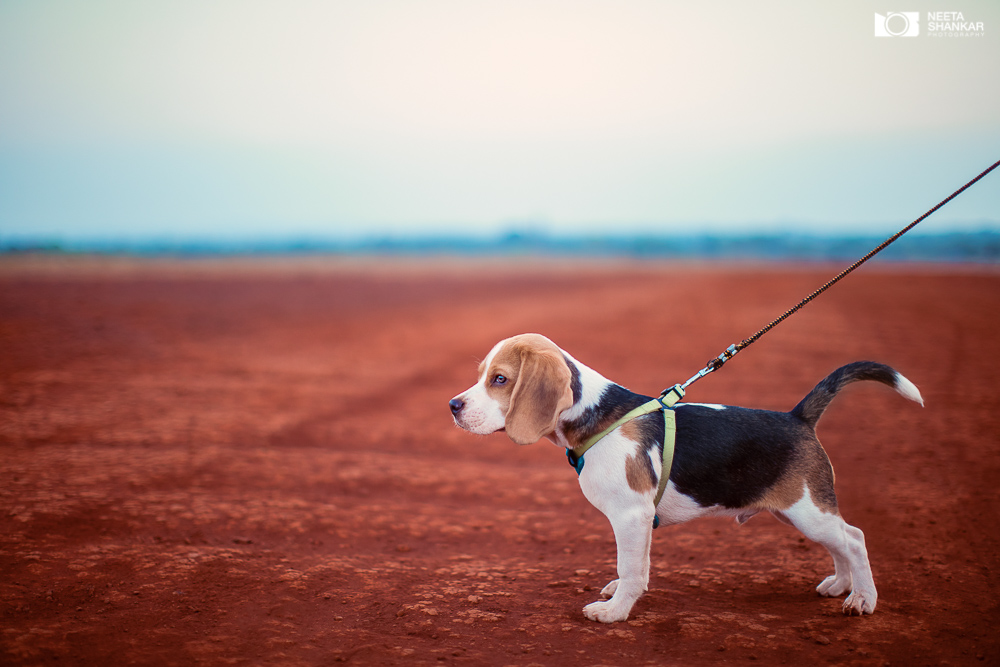 Below are some pictures of him taken right from when he was a 1-month old till the present day (4 months old at the time this blog post was created). We have enjoyed photographing him so much, that we now offer Pet Photography as a service officially. We think the best pet photographers are those who own pets themselves and enjoy their company. So, we are the best fit for all your Pet Photography requirements.
If you want to capture beautiful memories of your furry friend showcasing his/her authentic character, give us a buzz.