A photograph is only as good as the light in it! Ever since I got into photography, I have seen many photographers shy away from artificial lighting. Sure, artificial lighting sounds complicated and tedious. Hence, many prefer to go the "natural light photography" route. While there is nothing wrong with that, but understanding light and various lighting techniques open up a plethora of photo opportunities! While I love shooting using the beautiful morning/evening sunlight, most often than not as professional photographers we end up having to shoot during odd hours (read mid-day!). We cannot always depend on natural light and need to take control and create the kind of light that we want. I have always enjoyed playing around with flashes and outdoor strobes. We recently conducted a Portrait Photography Workshop for a group of ten participants at Neeta Shankar Photography in association with Godox India.
The workshop was a focussed approach to help the participants overcome their fear of flash/artificial lighting. The idea was to encourage photographers to use flash even in everyday portraiture and showcase how "good light" can affect the quality of imagery. The workshop covered all aspects of portrait photography including composition, posing, lighting, and post-processing. The participants were taught how to make the best use of both natural light and artificial light. The workshop started off with the theoretical aspects of Portrait Photography followed by a quick practical session on using the lights indoor. But the main focus was on using artificial lights outdoors which was demonstrated during both the days. The participants had a hands-on experience with the lighting equipment so they could apply everything they had learnt and created some beautiful shots for their portfolio!
Here are some pictures shot during the workshop. These are simple everyday portraits taken up few notches by the use of artificial lighting and modifiers.
Model: Shruti
MUA: Sonia Keer Dhawan
Photographs by: Neeta Shankar
Equipment used: Godox AD600 and Godox AD200 along with Godox flashes V860 II and TT685. Modifiers used were parabolic softbox Godox P120H,  Godox Beauty Dish, Magmods, Godox 60×90 Umbrella softbox and a reflector.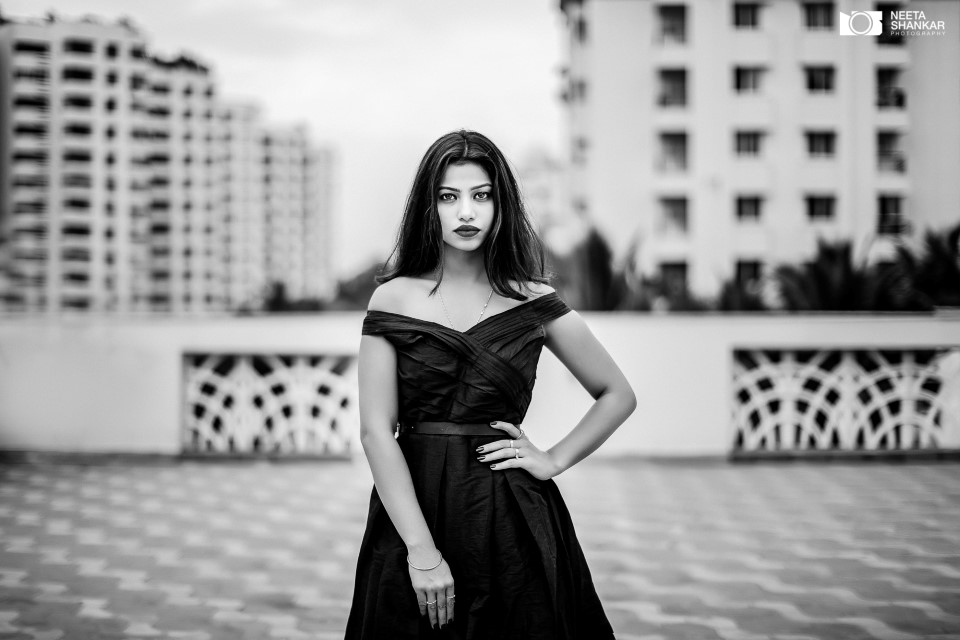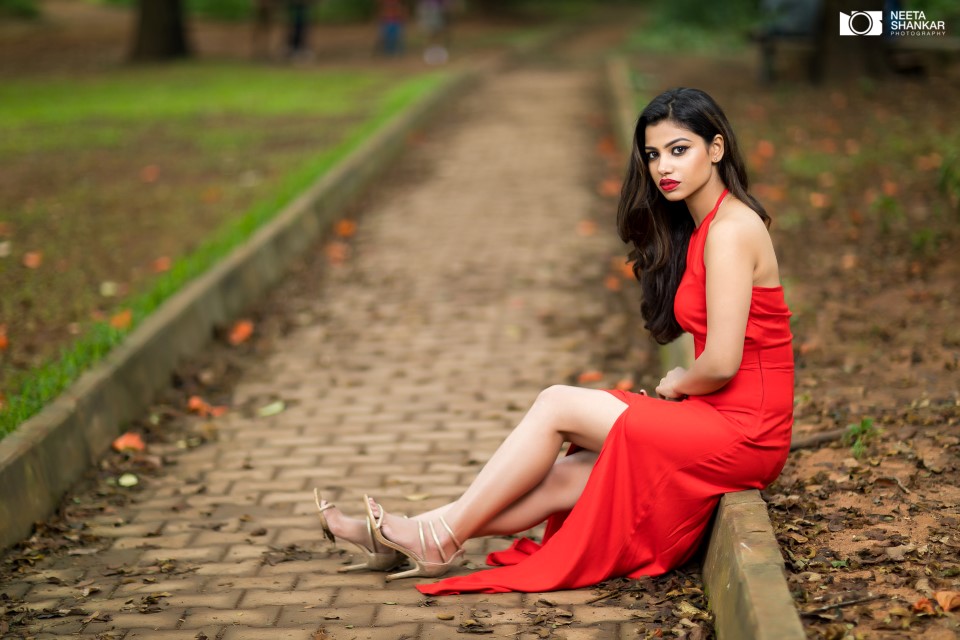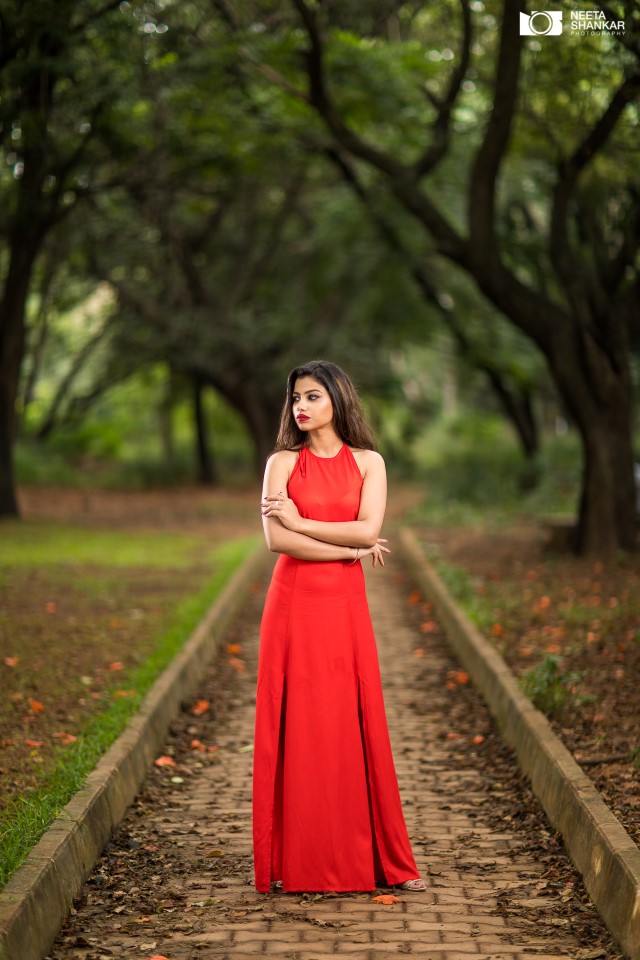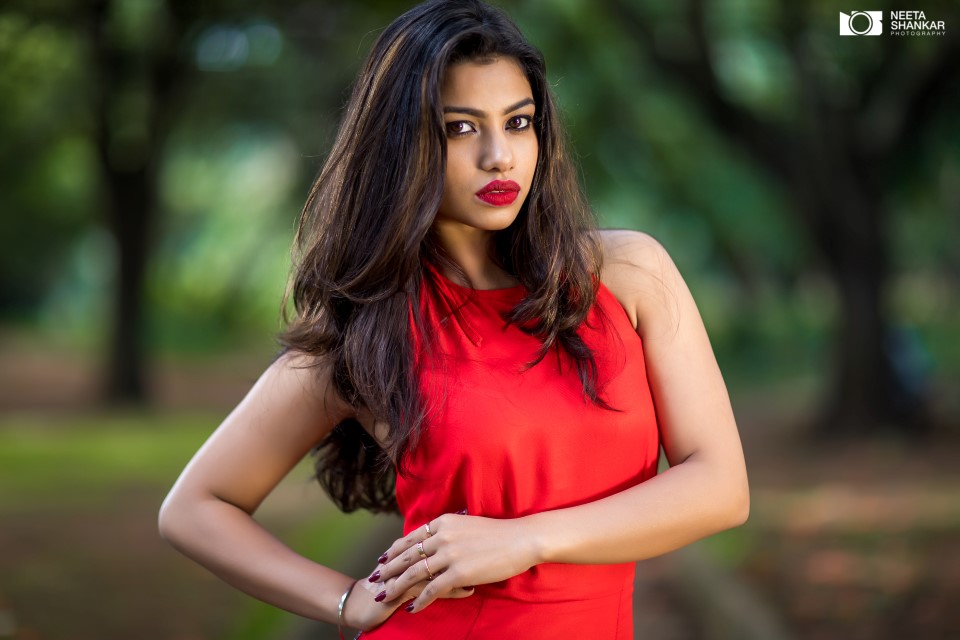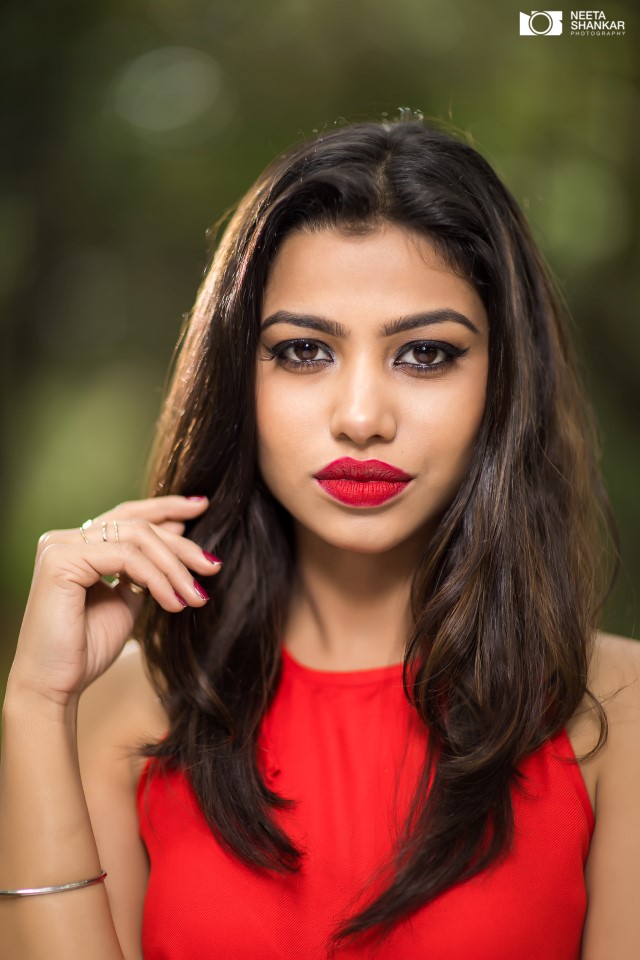 The participants had some amazing feedback about the workshop!
Portrait workshop by Neeta Shankar is a neatly organised workshop that i'd recommend to anyone wanting to take their photography game to industry accredited level. Must attend for those shying away from artificial lighting!! – Indraprabha (Read the review on Facebook here.)

I had attended Neeta's workshop a couple of times, and each time I learned a loadful of useful tips and tricks of the Photography trade. Her untiring effort to teach, along with Varun, to a group of us photographers is really appreciable. I still use many techniques which she taught us in the Post processing workshop and the one day which I attended her Portrait workshop was very insightful and informative. Thanks Neeta and Varun. You guys rock!!! – Vipin Kumar R (Read the review on Facebook here.) 

Had a chance to attend "Neeta Shankar Portrait Photography Workshop". Glad I attended. Got to learn many new techniques that are very essential for the Portrait photographers. The best part of training was the practical sessions indoor, outdoor, with and without natural lights. It always helps to learn things from best in the field!! Thank you Neeta and Varun for the untiring effort during the 2 days course  – Nayan Soni (Read the review on Facebook here.) 

I attended Potrait photography workshop by Neeta Shankar on 4th and 5th November and it was nothing less than a wonderful experience​. Got to learn a lot about shooting potraits and the kind of lighting used. Neeta made us do lots of hands on while shooting in indoor and outdoors and it gave us good confidence. I would highly recommend such workshops to enthusiasts and professionals alike!! Thank you Neeta!! – Gourab Guha (Read the review on Facebook here.)

Neeta and Varun, thanks for an amazing photography workshop. It was fascinating to discover the secrets behind making perfect portraits. Your work is an inspiration, and I would recommend your workshop to anyone. – Neha Rathi (Read the review on Facebook here.)

Just brilliant. Focus is her strength, it's amazing how she indulges in her work and brings out the best version of it. Extremely talented and sweet. One hell of a photographer. Absolutely loved working with her and hope to do so in future again. Thank you for the chance once again neeta..!!  -Shruti RadhaKrishnan (Model). Read the review on Facebook here. 
If you would like to attend any of my workshops in future, please fill out this short questionnaire so that I can keep you posted on the details.
Below are some pictures captured behind the scenes during the workshop and the practical sessions.