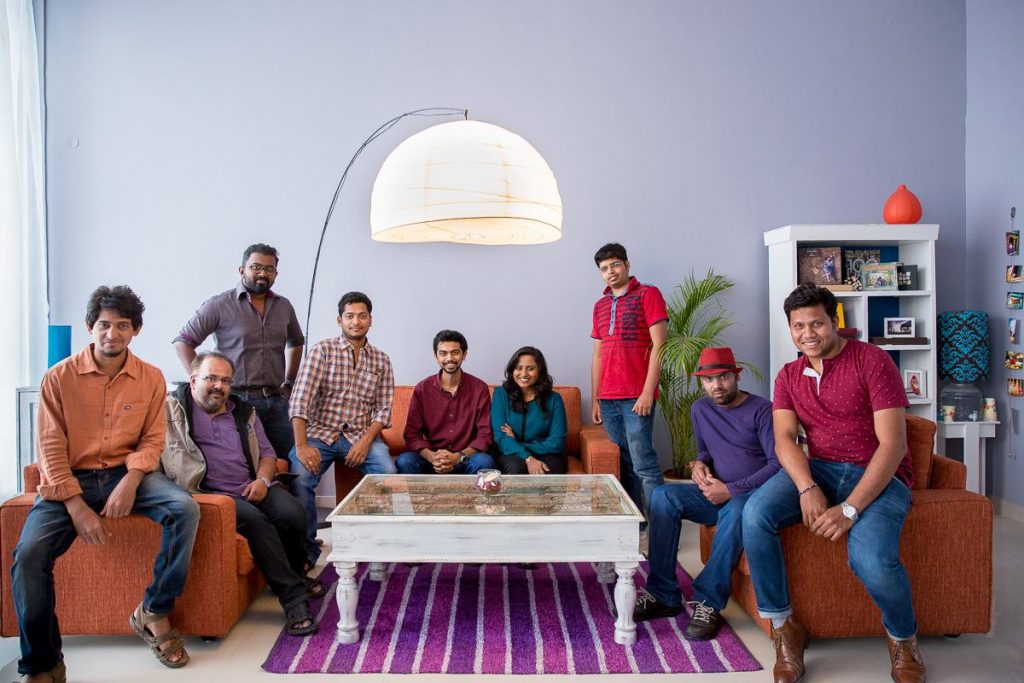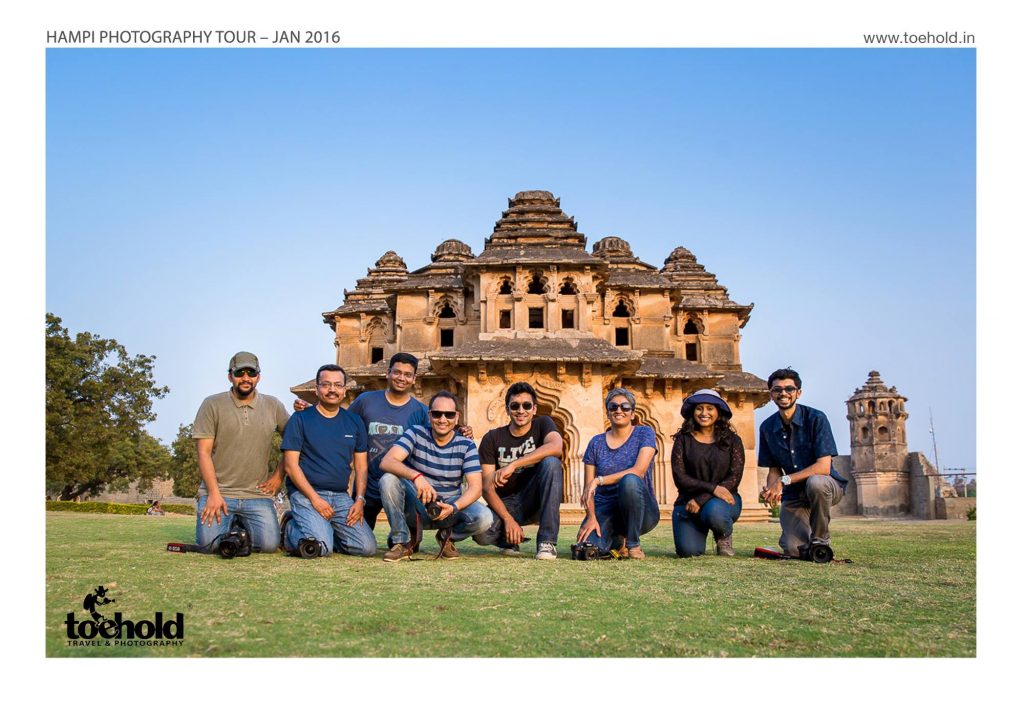 We organize numerous photography workshops & photo-tours over the year because we believe that knowledge and experiences are meant to be shared. We love what we do and there's a certain kind of joy we only get from sharing our world with others. If you're interested in attending one of our workshops, let us know (mailto: workshops@neetashankar.com)! You can find the list of our upcoming workshops here. If you have any doubts about whether our workshop would be the right move for you or not, here's what our participants have to say about our past workshops!
Gitanjali Subramanian, a participant of our month long Private Workshop
When I first came to Neeta Shankar Photography for this personalized workshop, the idea of Photography as a career was nothing but a dream but now, with all her guidance and help, it has become a reality for my future. I've learnt a lot. It was not only educational for me but it was a lot of fun too; both in terms of actual photography and the business end of photography as well. It's one thing to be a good photographer and it's another thing to be a mentor and an inspiration – which Neeta has been for me. This workshop is the beginning of what I now realize is my passion. I couldn't think of a better way to have spent my summer vacation. Thank you to the entire team for sharing your knowledge with me and I hope I would be given a chance to work with you again in the future.
Haeema G Ram, a participant of Master the Meter series of Workshops
Dear Neeta, Good Morning. I had to tell you that I really learned so many things in your workshop. These are not just words, I really mean it. You know how I came in and how I walked out of the studio after the workshop! Being an Engineer and MBA graduate myself, I never felt like this kind of happiness. I felt extremely proud and happy that I have achieved something after marriage that too after having a kid. Last two days were really my days without my family around.. You not only explained the concepts n procedures, but you also gave me self-confidence, courage and determination to achieve something. And being a lady with so many roles, you are really a Rockstar that everyone should be proud of. I hope you remember the question you asked at the beginning "What do you expect from this workshop?". I hope you remember my answer too. I want to learn completely about how can one become Neeta Shankar. I'm proud that I can say I have started learning. Neeta, thank you for a wonderful opportunity and thank you so much and also your team who helped us in every aspect. May God bless you all abundantly!
Kunal Mausam, a participant of Master the Meter series of Workshops
The workshop was really special for me because I used to follow Neeta Shankar Photography online from a long time. I learned a lot of things in this workshop. Lots of new techniques & theories and applying them in photo walk live with her in different light conditions and learning to capture motion as well as the model shoot was really fun. It was just like a dream come true as I got a chance to experience shooting with Neeta Shankar. Learning experience with the master was really great. Thank you so much Neeta, Varun n all your team members for your guidance and sharing the experiences with us is just mind blowing.
Kavitha S, a participant of Master the Meter series of Workshops
Last week's workshop was much needed next step for me in my photography endeavor. What struck me the most besides the technical aspect of the workshop is your utmost dedication and absolute willingness towards photography. Keep Going! Thank You for inspiring me with your work. Looking forward to learning more from you in the near future. All the very best for all of your  upcoming projects.
Sreeja Shankar, a participant of Master the Meter series of Workshops
It was a pleasure learning photography from you. Feel blessed to have great moments with real good folks. Not sure where I will reach but loving this journey. Your work and your team are a joy to watch and learn. Thanks again to you and Varun..cheers!
Bharath Venkatesh, a participant of the Advanced Post Processing Workshop
Neeta has been my idol for a long time now and she's the benchmark I want to reach. When she announced the Post Processing Workshop, it's been one of my happiest days, I should say. At the workshop, I really found the whole team to be humble and they were really cooperative. And Neeta has been amazing in teaching. For me personally it's not always about the bigger picture, it's the smaller details that matter and what I learned from here is the same thing. She explained even the smaller details and she took the time to explain in detail to everybody here.  Whenever you get a chance please do make use of it because it'll really help you to take your photography to next level and now I'm hopeful my photography will improve greatly.
Rahul Devakumar, a participant of the Advanced Post Processing Workshop
I came to know about Neeta way back in 2011, when she had just started her career as a photographer and I was very much impressed by the way she had captured the moments, the photojournalistic way, that was really nice. And I started following her work from then. Till day, I know how she has progressed and her techniques are really good and her post processing skills and the way she captures the moment is brilliant. I got into photography late in 2012 maybe. But when I started I was not able to get the "Wow" pictures like what she captures, so I thought maybe someday I'll gather the knowledge however till day I was not able to do so. And recently I came to know about her workshop and I attended it. And it was really amazing because she started from the very basics and taught to an advanced level. The team is really good and everyone is really humble and amazing. Thank you very much for the workshop and I believe it has done a great job and I hope it'll reflect in my images too. Thank you.
Ritwik Raj, a participant of the Advanced Post Processing Workshop
So, When I was actually registering for the Advanced Post Processing Workshop, I was skeptical if I would catch all of it because I was just joining the second day (Photoshop part of it), but my experience was pretty amazing and I probably got more than what expectations I came with, because whatever doubts I had she was always there attending to the personal doubts and as well as whatever doubts were in the workflow. She started from the basics and covered all the advanced concepts. And we had a hands-on session as well, so  wherever I was getting stuck I was able to ask her. So that way I think it was pretty worth it for me and I can take my editing to the next level. Usually, the problem is that we don't get the right kind of feedback which we need so we end up doing the same mistakes over and over. In this workshop, I also got feedback on whatever previously edited pictures I had got along. I got to know what mistakes I was doing. So I think this should be a big turning point for me. I hope that I'm able to take my photography to next level. Thank you, Neeta for such an awesome experience, and I look forward to more advanced workshops here. Thank you.
Vipin Kumar, a participant of the Advanced Post Processing Workshop
I have been shooting weddings and events and other photography stuff for around five years now, but somehow I think I lack the post processing skills. So I came to Neeta's post processing workshop and I think I gained a lot of things from her experience and also from Varun's experience. I think I learned a lot from these two days.