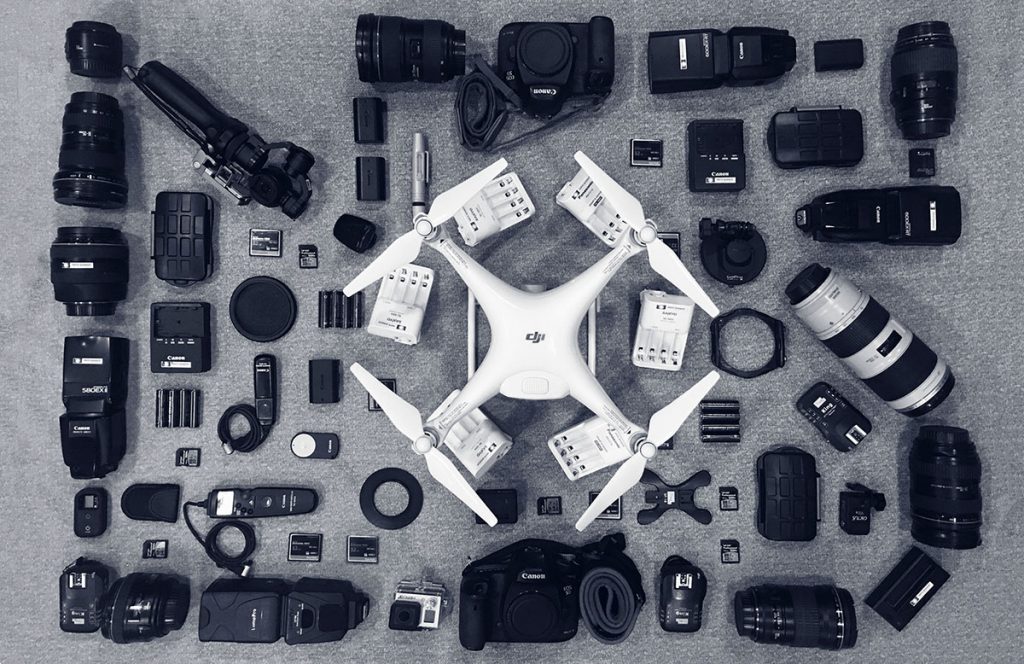 Which Camera do you use!?
One of the most frequently asked questions on my Facebook page is about my gear. I started off my journey in photography in the year 2010 with the entry-level DSLR – a Canon 500D. Most of the early photos on my page and some on my website have been shot with this camera. Towards the end of 2012, I upgraded to a full frame DSLR – Canon EOS 5D Mark III and it was my main workhorse for a long time. Recently I have moved to Canon EOS 5D Mark IV as my primary body while Mark III serves as my backup.
I strongly believe that you need not have the most expensive gear to make good pictures. But you do need to understand how to use whatever gear you own to its full potential. It is important to understand its limitations and learn to work around it. No matter which camera you have, you will need to give some time to get acquainted with its features and functions and learn to apply them in real time. For some, it may take a few months to get the best out of their gear and for others, years. But it is important to spend that time, "the courtship period", with your camera before you decide your camera cannot take good pictures! Like they say "The best camera is the one that's with you". If you are not getting the kind of shots that you wish to take with your camera, please remember that most often it's not the camera. It's YOU. So, if you are just getting started with photography, don't go buying the most expensive equipment just because you know a professional photographer who uses it. Chances are, without spending time in learning how to use your gear, your shots (now although marginally better because of the extra bucks you have spent) will not improve beyond a level. Instead of investing a lot of money first, invest a lot of time into learning the nuances of photography. Also, technology is changing constantly. Give yourself time to understand your own preferences – do you like DSLRs or do you like mirrorless cameras? Do you prefer a full frame camera or do you prefer an inconspicuous micro four third.
Why and when to upgrade?
When you realize that you have outgrown your equipment to an extent that it is hampering your creativity and not contributing to skill building, it may be time to upgrade.
When you shoot commercially, you cannot compromise on quality (even to a slight extent). Especially, when you need to be doing high-quality prints of your work.
Obviously, just a DSLR with a kit lens will not be sufficient for all kinds of photography. To pursue genre specific photography e.g. Wedding, Portraiture etc one would need specialized lenses.
For serious photography, You would also need some must-have accessories like tripods, filters etc. You would also need to invest in some external lighting systems.
New equipment brings back that excitement into Photography. Because you have so much more to learn and experiment with.
So what's in my bag?? While I did start off like anybody else with an entry-level camera and a kit lens, over the last five+ years I have carefully chosen my equipment to include the following. I, time and again, rent a few other pieces of equipment as well. All this equipment is shared between me, my husband and my team of four people.
EOS 5D Mark IV  – Primary Camera Body
Canon EOS 5D Mark III  – Secondary Camera Body
Sigma 35mm f/1.4 ART – My most used lens.
Canon EF 24-70 mm f/2.8 L Lens – My favorite Wide Zoom.
Canon EF 50mm f/1.2L Lens (For my love of the standard focal length primes),
Canon 50mm f/1.8 II Lens (Inexpensive lens, but extremely awesome),
Canon EF 85mm f/1.2L II USM Lens (My main lens for portraits),
Canon 100mm f/2.8 Macro USM Lens (For those gorgeous detail shots),
Canon EF 16-35 mm f/2.8L II USM Lens (Ultra Wide lens for travel photography and great to use on the dance floor, in tight spaces),
Canon EF 70-200mm f/2.8 L IS II Lens,
Godox v860II (A Lithium-ion battery speedlite that can be used on camera or off camera),
Godox AD200 (A Lithium-ion battery powered compact strobe that can be used off camera),
Godox AD600 (A Lithium-ion battery powered strobe that can be used off camera with beautiful modifiers),
Godox Triggers X1T,
LED Continuous Light,
ND Filters, GND Filters, Circular Polarizer,
Camera Batteries and Chargers,
Lens cleaning kit comprising a blower, Zeiss lens cleaning solution and microfiber cloth, and,
Plenty of fast CF and SD Cards go into my Lowepro Pro Runner 350 AW and Lowepro Tahoe BP 150 bags.
I will soon make a separate blog post for all the lighting equipment I use.
Our most used tripod is the Vanguard Alta Plus 233AP with a pan head. It's lightweight and compact; perfect for travel – You can read our full review here. For heavier lifting, we use the trusted Manfrotto MT055XPro3 with a 3-way head. We love our Sirui P-204S (full review coming soon) and Manfrotto MMXPROA4 monopods for video.
Hope this helps in deciding your camera kit. Remember to make upgrades incrementally to your camera kit and buy only what you definitely require and will immediately use.